Bess Kirby
Blog # 63  JUNE 16, 2018


​
TO
My Retired "Working" Man
Living in a Florida Condo can spoil a person.  There's not much outside work to be done. It's all done for you; no mowing, no cleaning out the gutters, no outside painting, no cutting/trimming trees, just to name a few.
Living in the country...in the mountains...in a small community does not provide those services.  And the above jobs are just a small sampling of the many jobs on the mountain man's list. So I "hired" me a working man!!!  And he's a good one.
A Man's work or a woman's work is never done in the country.  There's
mowing in the summer, trimming & cutting trees, painting decks, doors, picnic tables,etc., cleaning out gutters, watering and fertilizing plants, repair items, replace broken & worn out items such as fireplace screens, new flooring, new bedding, new appliances, some new furniture, and lamps.
I could go on and on.  You live life, too; and, you know the unexpected challenges that may occur any day. Keeping a place up requires a lot of work and of course, some green stuff.
So why is all this work reason to say "Happy Father's Day" to a wonderful, hard-working, retired Man?  Well, because I don't have to do it all and he does a great job and he seems to love it. I have much for which to be thankful.  Keeping 2 rentals "up to snuff" is a forever job.
To honor my retired "working" man, I share these pictures with you so you might see him doing some of these jobs.

    Thank you, my love, for all your labor of love.
                  Relaxing in the mountains, because Charles works!!!
                                                   Bess






Blog # 62  JUNE 9, 2018
SOMEBODY KNOWS WHO YOU ARE!
Recently we took a trip out of state.  I found it interesting that when we crossed a bridge, I saw a sign with someone's name on it.  That bridge was named for that someone. I also found it so around these Smoky Mountain parts. And, I got to wondering just who these people were.  I quickly got pad and pen and started taking names. Now, I could Google the names and perhaps find some interesting information. I didn't do that...I just kept wondering…..
    Who is Robert E. Sims?  What great work had he done?
    Who is Wallace C. Large? How did he get a bridge named after him?
    Who is Dr. Glenn C. Shultz?  Is he a physician?
    Who is Judge Lacy Thornhill?  Is she a Christian Judge?
    Who is Alton Windgate, Sr.? Is he still living?
    Who is E.C. Rowell? What was his business?
    Who is Jake Parrish, Jr.? What's he like?
    Who is Albert Gore, Sr.? Wasn't he a Senator?
Suddenly it struck me...God knows!  I John 3:20 tells us that God knows everything.  Matt. 10:29-30 and Luke 12:6-7 tell us that God knows when a sparrow falls and He knows the number of hairs on my (and your) head.  So, who are these people? God knows and that's what counts. We can't hide from God! He sees right through us, straight to the heart.  He sees the good we do. He sees the bad we do. He is Omniscient. God know us by name. He knows us by heart. He knows you and He knows me.
In closing, I will borrow a lyric from one of Floyd Hawkins' many songs, "God knows and that's enough for me. He knows what others cannot see."  Thank you Jesus. In all this universe, among all the peoples of the earth, You know me by name and by heart. May my heart please You.
Bess






Blog # 61 JUNE 2, 2018

IT'S TIME TO PRAISE…

The Scripture, God's eternal Word, Psalm 150 says, "Let everything that hath breath, praise the Lord."  It says in Psalm 9:1 & 2, "I WILL praise you, O Lord, with my whole heart. I WILL tell of all your marvelous work.  I WILL be glad and rejoice in You. I WILL sing praise to your name, O Most High."
The song writer, Fanny Crosby in 1869 said,
"Praise Him! Praise Him!  Jesus, our blessed Redeemer.  Sing, O earth, His wonderful love proclaim! Hail Him! Hail Him! Highest arch-angels in glory; Strength and honor give to His holy name!  Like a shepherd, Jesus will guard His children; In His arms He carries them all day long. Praise Him! Praise him! Jesus our blessed Redeemer! For our sins He suffered and bled and died. He, our Rock, our Hope of eternal salvation...Hail Him! Hail Him! Jesus, the crucified.  Sound His praises! Jesus, who bore our sorrows! Love unbounded, wonderful, deep, and strong! Praise Him! Praise Him! Tell of His excellent greatness. Praise Him! Praise Him! Ever in joyful song!"
I say Andrae Crouch's 1971 lyrics:

"How can I say thanks for the things YOU have done for me, things so undeserved, yet YOU give to prove your love for me? The voices of a million angels could not express my gratitude.  All that I am or ever hope to be, I owe it all to THEE (YOU). To GOD (YOU) be the glory! To GOD (YOU) be the glory! To GOD (YOU) be the glory for the things HE has (YOU have) done; With His blood He has (YOU have) saved me; with His power He has (YOU have) raised me. To GOD be the glory for the things HE has (YOU have) done.  Just let me live my life; let it be pleasing, Lord, to THEE (YOU). And, should I gain any praise, let it go to Calvary. With His blood He has (YOU have) saved me; with His power He has (YOU have) raised me. To God be the glory for the things He has (YOU have) done."

Join me this week...and every week, praising our great Savior, our mighty Fortress, the Lord God Almighty, the Father, Son, and Holy Ghost.  He inhabits the praise of His people. God wants to hear us sing. Can't you just hear Dianne Gash singing that song?

BESS





Blog # 60 May 26, 2018
GOD HAS A GOOD TRACK RECORD!
When I think of the mighty acts God has done down through the ages as recorded in the Old and New Testaments, in the lives of the patriarchs, I AM AWED.  I AM AMAZED. I AM SPELLBOUND. I AM FILLED WITH WONDER. I AM FILLED WITH EXCITEMENT. We, you and I, serve an amazing God. He is able, more than able, to meet your and my every need.
        Remember in the O.T., to name a few…


1. God gave instructions & strength to Noah to build an ark and thereby save himself, his family, and 2 of every sort of living & creeping thing from flood waters. Gen. 6:9-22
2. God put a rainbow in the sky, establishing His covenant with Noah, his descendants, & every living creature that would never again flood to destroy the earth. Gen. 9:11
3. God provided for Abraham (age 100) and Sarah (age 90) to have a son, Isaac, through which God's covenant was established. Gen. 17:17-21
4. God used Joseph (sold into slavery) to interpret Pharoah's dreams, and eventually to help his family. Gen. 37-47
5. God brought victory. God used people and things. Remember Moses, the Pharoah of Egypt, the 10 plagues of Egypt, the crossing of the Red Sea, the miracle of water at Marah, Quails & Manna from Heaven, & water from the rock, as God brought His people from Victory to Victory, from Miracle to Miracle.  

Remember the victories in the N. T., and be blessed.
6. Jesus fed 5000 as He broke the 5 loaves and 2 fish.
7.  Jesus walked on the water, the Sea of Galilee.
8.  Jesus fed 4000, braking 7 loaves & a few little fish.
9.  Jesus rose from the dead!  Resurrection power!
10. Jesus healed blinded eyes; He made the lame to walk; the deaf to hear; the dumb to speak.
11. Jesus healed the centurion's servant; raised a widow's son; healed a Demoniac; healed a woman with an issue of blood; raised Jarius' daughter; restored a deformed body (Luke 13:11-13);cleansed a grateful leper; healed a crippled man by the Sheep gate; raised Lazarus; a lame man was healed; Imprisoned Apostles were freed; paralyzed healed;Dorcus restored to life;Peter freed from prison;
12. Jesus helped disciples bring in a full net of fish; He served them breakfast. WOW!
In my spirit, I'm singing, "Be not dismayed whatever betide; God will take care of you.  Beneath His wings of love abide; God will take care of you. Through days of toil when heart doth fail, God will take care of you; When dangers fierce assail, God will take care of you. All you may need He will provide; God will take care of you. Nothing you ask will be denied, God will take care of you. No matter what will be the test, God will take care of you. Lean, weary one, upon His breast, God will take care of you.
God will take care of you through everyday, over all the way. He will take care of you. God will take care of you." Civilla Martin,1904
Our God has an awesome track record.  He cares for you. Don't be afraid, only believe.
Take time to read the first 18 verses of Exodus 15 where Moses and the children of Israel are singing, celebrating God's deliverance.  Awesome power is exhibited. Nothing is impossible with God.

Bess







Blog # 59 May 19, 2018
Part 2
    Sorry it's taken me several weeks to get to Part 2 of my original Part 1 article, "Join me in Prayer / Our world needs Jesus." That was posted on April 21, 2018.
    Any day one might read of an 8th grader, a 15 year old teenager bludgeoned to death by a 16 year old teen, being lead into a wooded area near his home, beaten to death with a baseball bat.
    OR one might read about a man accused of killing the mother of his 3 children.  OR one might see on the news, the bombings in Austin, TX; or, a woman accused of seriously sickening her son's girlfriend by poisoning her with antifreeze.
    And what about school shootings? We could go one and on.

Oh, the tools Satan uses...alcohol, drugs, sex sins, anger, mental problems, emotions, poverty, riches, power, lack of power, jealousy, abuse, infidelity, and so much more.  However Satan can woo you to his control, he will.
When you think you've seen it all, heard it all, then something else bad happens. Our nation, our states, our counties, our communities, our towns and cities, all need a cleansing, a heartfelt, Holy Spirit infilling.  We need Jesus, our Redeemer. We need the Bible, God's Holy Word. We need the Holy Spirit's power and guidance. We need REVIVAL.
Are we a dried-eyed people in a Hell-bound world?  Open your Bible and read Psalm 119, all 176 verses.  Verse 126 says, "It is time for you to act, O Lord, for they have regarded Your Law as void."

Join me in prayer for our world.  The people walk in darkness. May we be an instrument of change.  Let's pray until we pray through.

God is a God of miracles.  He is not willing that any should perish.       Oh God, revive us again!

Bess








Blog # 58 May 12, 2018 .
Bess' blog for May 12,2018
I REMEMBER MAMA, A MORGAN.
My Mom, Drudie Mildred (Morgan) Pearson, was born Sept. 30, 1911, in the Reed Community of North Mississippi to Walter and Mattie (Saxon) Morgan.  "Little" Reed Community is out in the country from "little" Vardaman, MS, the Sweet Potato Capital of the World. She was the youngest of 3 daughters.  Her parents were great Christians, believed in holiness of heart and life. They attended Poplar Springs Baptist Church, the only church in the immediate area.  My grandparents are buried in the church cemetary.
The Morgans were farmers.  Their country home had no inside water and no bathroom, but a well and a path.  The home had 5 rooms, divided by a wide center porch, 4 rooms on the right side and one plus a storage place on the left side.  You could walk from front to back through the center porch. There was also a front porch the length of the front of the house. Toward the back, on the porch was the well and a stand which had a pan, bucket for drawing water from the well and a dipper for drinking.  There were chickens outside in the back. What a delight as I reminisce!
The Morgan girls attended the country school. Of course, they had to walk; no school buses then.  Mother enjoyed playing basketball. She did well in school. After graduation, she became a teacher, having taken some sort of teaching seminar.  She didn't have to go to college for it.
It was at a revival meeting, Mother was playing the piano. Dad happened to be there. He liked what he saw and determined to meet her after service. He got his first date with her. And the rest is history.
My memories of the Morgans consist of going to see MaMa and PaPa. My memories of Mother fill a lifetime.  Having 3 baby girls, one right after the other, would be difficult for any mom; notwithstanding, that she almost died in the birth of baby girl #2.  But God had a plan for one mother, my Mother, to mother her 3 girls and one son, born 5 years later. And so she did. She took care of us. She taught us right from wrong.  She disciplined us when needed, always loving us.
She was a teacher, a seamstress, a business woman, a bookkeeper,a good cook and housekeeper.  Raising a family isn't an easy task, but she worked hard at it.
Sometimes as a child, I wanted my way.  Sometimes I didn't like my discipline. Sometimes I wanted to spend more time with my friends. But tell me, what more does a girl need than the same Father and Mother, sisters and brother for all the years of their life?
Both my parents had precious godly parents, attended church faithfully; so, they passed that on to us.
To take care of my physical needs; to provide dentist visits, eye exams/glasses, all the necessities; and, to take care of my spiritual needs with faithful church attendance and participation; to pay for my college education so that I had no college debt when I graduated…(and they had 3 girls in college one of those years), was a gift, par excellence!  Each girl received a 4 year degree, having been paid for by our parents. They sacrificed so much.
What more could I have asked? I received a wonderful family and I found Jesus as my Savior!  Thank you Lord, for my dear Mother (& Father) there in Heaven. She endured the challenges of life with hope, joy, and determination.  Her life journey ended in re-union, joining Dad and Sister #2; and victory over the spiritual battles of life, seeing Jesus. I miss her so.  It won't be long now. I'm on my way. See you soon, Mother.

BESS




BLOG 57 .  MAY 5, 2018
BACK AT OUR SMOKY MOUNTAIN PARADISE
FINALLY, the cabin is beginning to look a lot more like home.  When we come back to the mountains for an extended stay, there are several things we must do to make our cabin feel and look like home; the reason being, that we rent it out when we are not there, so we store our personal things in the basement.

Here's the routine.
1. Go to the basement, bring up the personal items.
2. Incorporate those items along with the other items we have brought from Florida. And lest we forget,
3. Go buy groceries. Stock our freezer and our "make-do" pantry with shelf items.  And
4. Organize our business corner with small desk, laptop, printer, supplies, etc.
Next we take it easy.  Oh, there's always something to do, like mow the lawn, water the flowers, and whatever comes under the umbrella of upkeep of the property.  So, what about taking it easy? Well, taking a day at a time, doing what retired folks do; such as, sitting in the swing, viewing the mountains, greeting our neighbors, going out to eat at our two favorite restaurants, Carver's Apple House and the Old Mill (I could name a few more.), getting together with our Smoky Mtn. friends, going to DollyWood, worshipping on Sundays at our two favorite churches, First Baptist, Sevierville and Morristown. Strange thing ...some song keeps popping up in my head…"If it keeps getting better and better oh Lord, I don't know what I'm gonna' do."
Now don't slack off on your praying for us, thinking that God is too good to us.  Well, we do know for a fact that God is good to us. And, we are so thankful. He's good to you, too.  He's faithful yesterday, today, and forever. We all can count on Him. Keep serving Jesus. He's our greatest Friend and Supplier.  He's our only hope.
Sittin' on the porch, listening to the birds sing, as we wait for the deer, at our TN Mtn. home.  Ya'll come see us, you hear???




Bess






Blog # 55 APRIL 21, 2018 .

(Part 1 of 2)
MORE AND MORE AND MORE, I'M FEELING THE BURDEN OF A COUNTRY (A WORLD) BELEAGUERED AND TORMENTED BY SIN… a world created by God without sin, originally.  But sin entered that Garden of Paradise, and my, how it has spread. In fact the whole earth fails to see the glory of God; instead, it is blinded by Satan.  Sin has covered the earth.
God, through His Son, Jesus Christ, paid the penalty for the sins of the whole human race.  For 2000 or so years, man has had the free will and the opportunity to choose redemption OR languish in his/her sins.  But just as Judas rejected redemption, so have many...too many. We NEED TO PRAY.


Sin has spread like a fast-growing cancer.  It has consumed the mind, emotion, will and actions of its subjects. Oh, how we need that healing balm of Gilead.  O God, heal us of this devastating cancer of sin.
Where are God's people?  Where is the church? Where are the prayer warriors? Where are the burdened?  

Dear Jesus, please help us! We are desperate. Save our nation, our world. Your Word tells us that You are not willing that any should perish, but that all should come to repentance.  Send a great revival, worldwide! May Your amazing grace and plenteous mercy win the hearts of the lost. May our prayers send conviction upon the lost. Help us, Jesus, to stand in the gap for our nation, our world. Amen.
All one has to do is read the newspapers and watch the news on TV to know the dire sickness of a town, a city, a county, a state, a nation, even a world.  To be continued...in a few weeks. Please join me in prayer for our nation, our world.


Bess






Blog # 55 APRIL 21, 2018 .

(Part 1 of 2)
MORE AND MORE AND MORE, I'M FEELING THE BURDEN OF A COUNTRY (A WORLD) BELEAGUERED AND TORMENTED BY SIN… a world created by God without sin, originally.  But sin entered that Garden of Paradise, and my, how it has spread. In fact the whole earth fails to see the glory of God; instead, it is blinded by Satan.  Sin has covered the earth.
God, through His Son, Jesus Christ, paid the penalty for the sins of the whole human race.  For 2000 or so years, man has had the free will and the opportunity to choose redemption OR languish in his/her sins.  But just as Judas rejected redemption, so have many...too many. We NEED TO PRAY.


Sin has spread like a fast-growing cancer.  It has consumed the mind, emotion, will and actions of its subjects. Oh, how we need that healing balm of Gilead.  O God, heal us of this devastating cancer of sin.
Where are God's people?  Where is the church? Where are the prayer warriors? Where are the burdened?  

Dear Jesus, please help us! We are desperate. Save our nation, our world. Your Word tells us that You are not willing that any should perish, but that all should come to repentance.  Send a great revival, worldwide! May Your amazing grace and plenteous mercy win the hearts of the lost. May our prayers send conviction upon the lost. Help us, Jesus, to stand in the gap for our nation, our world. Amen.
All one has to do is read the newspapers and watch the news on TV to know the dire sickness of a town, a city, a county, a state, a nation, even a world.  To be continued...in a few weeks. Please join me in prayer for our nation, our world.


Bess







Blog # 54 APRIL 14, 2018

MISSISSIPPI BOUND
VISITING MY SISTER
I'm a Mississippi girl!  Born in Greenwood, raised in Houston.  My family consisted of both parents, 2 sisters, and one brother.  My parents have passed away; they've joined their parents, my one deceased sister, other family members; and, they are waiting for the rest of us just inside the gates.
Charles and I have made our way to Mississippi to visit my remaining dear sister.  Not only is she very smart; she is also a devout Christian.
As you are reading this, we may be at Moore's Restaurant enjoying some of the best ever fried whole catfish. It is always a must when we go to Houston.  Or we could be travelling to Jackson, TN, to visit Charles' Mom's and Dad's graves, the old churches where his grandparents and parents went, the old homeplaces (if they are still around), and his cousins and high school friends.  What fun we will have.
Another great place to eat in Houston is "My Friend's Place," named that because of the owner's great Friend, Jesus.
I'm pretty sure I'll get to see my brother while there. I sure love my family.  Love to visit them. So thankful that God planned for families; planned for marriage. Maybe we could stop right now and start singing Bill Gaither's song, "I'm so glad I'm a part of the family of God."
     Enjoying this journey as we visit family and friends;
     We have these moments; I want to make them count!   

Bess





Blog # 53 APRIL 7, 2018

BUT GOD…
Do we realize?  Do we remember that God makes all the difference in the world?  What's your dilemma today? What seems to be affecting your joy?  Are you experiencing trouble today? Just look up and live! Just remember, God makes the difference.  He will never fail you. He makes all things work for your good.
Annie Johnson Flint, the christian poet of the yesteryears wrote about God's promises.
"God hath not promised skies always blue,
Flower strewn pathways all our lives through;
God hath not promised sun without rain,
Joy without sorrow, peace without pain."
"But God hath promised strength for the day,
Rest for the labor, light for the way,
Grace for the trials, help from above,
Unfailing sympathy, undying love."
If you are lower than a snake's belly today;  if you are discouraged; if trouble abounds on every hand, PLEASE don't despair.  Turn to Jesus. He cares for you. He is able to see you through. Isaiah 40:31 reminds us that, "They that wait upon the Lord SHALL renew their strength; They SHALL mount up with wings, like eagles; they SHALL run and not be weary; they SHALL walk and not faint."
I'm putting God in my equation; how about you?    

Bess
Blog # 52 March 28, 2018
O WHAT LOVE, THAT HE WOULD DIE FOR ME.
What a week I've had, rejoicing in the finished work of Christ.   Page 88 in SING TO THE LORD, the Nazarene hymnal, you'll find these words, written by C. Bishop and Robert Harkness (1880-1961).  They are my testimony. I hope they are yours, as well. Redemption is always available. Just call on His name. Repent and believe on the Lord Jesus Christ and you will be saved.
     "That God should love a sinner such as I
    Should yearn to change my sorrow into bliss
    Nor rest till He had planned to bring me nigh,
    How wonderful is love like this.
    That for a willful outcast such as I
    The Father planned, the Saviour bled and died;
    Redemption for a worthless slave to buy,
    Who long had law and grace defied.
    And now He takes me to His heart a son;
    He asks me not to fill a servant's place.
    The "far-off country" wanderings all are done;
    Wide open are His arms of grace.
    Such love, Such wondrous love!
    Such love, Such wondrous love!
    That God should love a sinner such as I
    How wonderful is love like this!
    Thank God for the plan of salvation;  Thank Him for His amazing grace. I've been adopted; no longer an outcast; redeemed by the blood of the Lamb.  Hallelujah! HE IS RISEN, INDEED!!!

Bess






Blog # 51 MARCH 24, 2018
    Another beautiful season of the year is upon us.  Oh, how lovely is God's creation. How lovely is His order...are His seasons.  Spring inspires us to open doors; breathe fresh air; listen to the robins sing; take a walk, view the budding trees, bushes, and flowers.  Spring puts the desire in us to plant something...more flowers or a veggie garden. Oh what joy Spring brings.
    Spring invigorates us.  It makes school students long for classes to be over, school to be out.  We are restless. Some would call it "Spring Fever."  New life springs up everywhere.
    Spring is a beautiful picture; an illustration of God's Redemption.  We were dead in the cold snowy Winter of sin, but made new, made alive in the colorful, flowering Spring of atoning blood.
C
HERE ARE PICTURES OF SPRING AROUND OUR CABINS
    Why not plug in your vocal microphone and sing the song of Spring.  It's a new day, a new season! He's alive and I'm forgiven. Heaven's gates are open wide.  He's alive. He's alive!
                                           Dying to LIVE,
Bess






Blog # 50 MARCH 17, 2018
GOD'S BUCKET OF BLESSINGS
God has provided for all of us, a blessings bucket.  I'm wondering this morning, do you know where the bucket is?  Do you know what's in the bucket? Are you aware of God's goodness, His mercy, His favor, His amazing grace?  I could go on and on; but it's your time to "Count your many blessings, see what God has done."
"When upon life's billows you are tempest tossed; when you are discouraged, thinking all is lost, count your many blessings - name them one by one - and it will surprise you what the Lord has done."

Barbara Johnson, author and inspirational speaker, in her book, "Joy Breaks," tells about the time she bought some new make-up.  The sales girl told her that if she would drop a single BB in the bottle and shake it before each use, the make-up wouldn't get thick and gooey. (Yes, a BB!) So she asked her husband for one BB.  Of course, he wanted an explanation. She gave him the explanation; yet, she wondered if the BB would do the trick.
A day or so later, her husband brought home a huge plastic carton.  Inside were 10,000 BB's. "They only come in tens of thousands," he told her.  She smiled appreciatively and took ONE.
Many moons and much later, she saw THAT PLASTIC CARTON full of 9,999 BB's laying on a shelf in the garage. Inspiration flooded her mind as to the magnitude of the number of them; as she thought, how much it's like God's riches, His blessings.  They are as the sand of the sea. They are new every morning. They never run out. The bucket always overflows. She thought, "We have more than enough. We have more than we'll ever be able to use." We have forgiveness, grace, mercy, love, protection, hope, blessings, supply, rest, help, abundant resources just waiting for us to use.  And yet, we let them sit in the plastic carton out in the garage; or, let them stay closed up, recorded in God's Holy Word.
A word to the wise should be sufficient.  If life gets gooey, stale, stressed to the max, we have NO EXCUSE; because, God's blessings bucket is available.  It overflows. There's a blessing for every need, every circumstance, every situation. Remember the widow of Zarephath; her oil and flour were about to run out...BUT IT DIDN'T!  When you live in obedience to God, the jar of oil NEVER runs dry; and, the bowl of flour NEVER becomes empty.
So, to finish off this analogy, put some BB's (God's riches, His blessings) in your circumstance; in your stressed day.  Mix them up and see what God will do! He will make a way where there seems to be no way. Great is His faithfulness.
  Getting my 9,999 BB's out of the garage and keeping them close,
  As I  reach into God's Bucket of Blessings.
Bess




Blog # 49 MARCH 10, 2018
WHERE IS GOD?
Walking through the Christian owned HOBBY LOBBY the other day, God spoke to me through the messages on a couple of "for sale" items.  And in that store, I choked up as I worshipped God.
About a year ago, riding in our car with Charles, on the way to our Smoky Mountain cabin, God put two rainbows in the sky.  God spoke to both Charles and me as we discussed the meaning of God's rainbows. As we turned the car toward our Tennessee home, we began praising God. The praise continued as we sat on the cabin deck looking out at the rainbows, and God's mountains.
Sitting at the table, praying in our Florida sun room, as we do every day, God comes and we are blessed.
I could go on and on with illustrations of times in my life when God was where I was.  Whether talking on the phone, writing a note or letter, riding on a golf cart, meeting friends for lunch, preparing a meal for company, working out technical computer problems, singing with a church congregation those great songs of Zion, relaxing at home, dealing with troubles, waiting for surgery, getting up from being knocked down...no matter what, God can walk right in to where you and I are.
So you ask, "Where is God?".  The final answer is: God is Everywhere. Sonny James said it this way: 
"I see Him in a baby's smile. I hear Him in the wind that sighs.  He loves me and I know not why. He's everywhere. He calls me from a world up there. I seek Him and I find Him there.  He's in my heart; I feel Him there. He's everywhere."
He's anywhere you need Him to be. Be comforted to know that God understands your heartache.  He cares for you. Remember, "He's as Close as the mention of His name." The Doctor is in the house.  The Deliverer is here. Our Helper is on the way. Reach out and receive His touch.
                             Loving Him more every day,
Bess






Blog # 48 MARCH 3, 2018
THE GOOD OLD GOSPEL SHIP
As I begin writing my blog, I'm thinking about the Gospel of Jesus Christ. We've just watched Dr. Billy Graham's funeral.  What a rich treasure he & his wife, his ministry team, his children are; and, of course, the greatest treasure is the gospel, Dr. Graham preached. John 3:16 says that "God so loved the world that He gave His only begotten Son, that whosoever believeth in Him, should not perish, but have everlasting life."
Dr. Graham preached the gospel; some teach it; others write about the gospel; and still others sing the gospel.  Which reminds me of the recent "singing at Sea" cruise on which we went.  We've gone on these cruises for several years.  On them we hear the gospel preached, taught, and sung.
The arrangers & songwriters, Speer, Tompkins, and Pace said it this way, and I inserted some from my memory:  
"I have good news to bring and that is why I sing...I'm going to take a trip in the good old gospel ship...I'm going far beyond the sky...I'm going to shout and sing and make the rafters ring and go sailing through the air."
Well, sometimes you feel like sailing through the air when you are listening to a preacher or a gospel concert on board the cruise liner.  People have been known to shout, to raise their hands, clap, say amen, to stand as God's Spirit has moved right there on the ship. You might just feel revived!!!
Some reasons we enjoy going on these gospel cruises are these:
(1) Templeton Tours buys out the entire ship, so they can…
(2) close the casinos
(3) have no alcoholic beverages sold
(4) not have raunchy night shows, but in its place, have gospel singing concerts
(5) You meet so many wonderful friends, like Canadians Bill and Carol, Curtis and Esther, and bunches more
(6)  I've not seen a fight break out on any of the many gospel cruises we've been on, nor do I ever expect to see one.  Most all are Christians; or wanna'be's!  There are so many good things to share.
Bill and Carol, (see photo) host gospel concerts in Canada.  They've been to Lake Gibson church many times.  Curtis and Esther have in times past, interviewed quartets at Lake Gibson Church after a concert to take the interview back to Canada to play on the radio.  There are so many wonderful Christians who come down from Canada to winter in Florida and many go on the cruise. Americans, alike, love these Christian cruises.
Charles and I host a group every year, and would like to invite you to go with us next January 21- 26, 2019 out of Tampa, FL on Royal Caribbean's
"Enchantment of the Seas" ship (See photo). There are 25 groups, 4 outstanding preachers, Cruise comedians, Dennis Swanberg and Geraldine & Ricky, and Dr. Jerry Goff and Mark Bishop, Cruise Emcees.  The cruise will go to Costa Maya and Cozumel, Mexico.  There is always an abundance of great food.  Sometimes the ice cream line gets long!!! Prices range from $755 to $2,495 per person.  Sign up quickly for the more economical rooms, if that is what you need.  They go first.  
CLICK HERE FOR PRICE AND ROOM INFORMATION
Pick up a brochure at Lake Gibson Church or call us, 1-800-519-3342 and we will mail you one; or call Templeton Tours, 1-800-334-2630. BUT REMEMBER, put CHARLES KIRBY as your favorite tour host.  And, what a time we will have!!! We are already signed up.  It's another chance to hear the Gospel of Jesus Christ with old and new friends; and, show the gospel to the many workers.
          Taking another trip on the good old Gospel Ship,
                                          Bess




Blog # 47  February 24, 2018  
FUNCTION WITH UNCTION
 ( Part 3 of 3 )
Life brings a lot of twists and turns on our journey...a lot of unexpected stuff.  Some things shake us to the foundation. (I'm glad my house is built on a solid foundation.) Sometimes we are lower than a snake's belly.  Well, children of the King, we can't stay there.  We have within us the power to get up and get going.  It may take some grit and determination on our part; but, never underestimate God's miraculous power working in us to bring the victory. "Everyday is a victory day when you put it in the hands of the Lord"...a line from a chorus I use to sing.
Here are the last eleven spiritual vitamin pills, making a total of 31; so that, should you decide to print these; you would have one for every day of the month.  There's nothing better than God's Word, His promises, to make a life turn around; to make a life abound; to make us function with unction!
1.  Eph.6:11 "Put on the whole armor of God that you may be able to stand against the wiles of the devil."
2.  Believe the Word; Believe God's power; have faith. Eph. 6:16, "Keep the shield of faith with you to quench all the fiery darts of the wicked one."
3.  "I've got confidence; God's gonna' see me through. No matter what the case may be, God's gonna' fix it for me." This powerful song was sung by the Downings many years ago. Phil.1:6 reminds us of our confidence, "being confident of this very thing that He who has begun a good work in you will complete it until the day of Jesus Christ."
4.  Hebrews 10:35,36 speaks to us about keeping on keeping on. "Therefore do not cast away your confidence, which has great reward...so that after...you may receive the promise."
5.  Success requires diligence and discipline.  No discipline seems joyful, but afterwards yields the successful fruit, brings the reward, so Hebrews 12:11 records.
6.  Psalm 120:1 admonishes us to call on the Lord in our distress. "In my distress I cried to the Lord and He heard me."  You can count on Jesus.  He hears and answers our prayers.
7.  With every success, every victory, praise the Lord.  Even praise Him before the victory, while in the valley of despair. So many of the Psalms begin with "Praise the Lord." (Ps 111,112,113) Psalm 116:1,2 says "I love the Lord, because He has heard my voice and my supplications.  Because He has inclined His ear to me, therefore I will call upon Him as long as I live."
8.  "Pray without ceasing," "Ask & ye shall receive." Nothing is too difficult for Him.
9.  Matt. 6:34a, "Therefore do not worry about tomorrow, for tomorrow will worry about its own things…" The Collingsworth Family sings a song that I love; FEAR NOT TOMORROW. I'm not sure what you are going through, but God is already in your tomorrows. He will take care of you. Remember what Karen Peck tells us. When He's 4 days late He's still on time. Mark 5:36 tells us "Do not be afraid; only believe."
10.  Keep hope alive. Is. 49:23 tells us that God has promised those who hope in Him will not be disappointed.
11.  Make your faith great. Have great faith.  Jesus spoke an awesome Word to the Syrophoenician woman.  He said in Matt. 15:28, "Woman, you have great faith! Your request is granted."  And her daughter was healed from that very hour. He is no respecter of persons; man or woman with great faith can see mountains moved.
                           Oh God, I want to function with unction!  

Bess





Blog # 46  February 16, 2018 
KEEP PUTTING ONE FOOT IN FRONT OF THE OTHER!
(Part 2 of Spiritual Vitamin Pills)
    Life is full of challenges.  Often we get down in the dumps!  But, it's time to get up.  Shake off defeat and pessimism!  You can make it.  So can I.  God provided everything we need to make it...to thrive...and to live abundantly.  So, now get up! God is good all the time.
1.  Let's begin by giving Thanks.  Ps. 106:1 says, "Give thanks to the Lord for He is good." Realizing our blessings, goes a long way to joy.  If you want joy, real joy, get on God's glory train!!!
2.  Live, Laugh, Love.  Enjoy the day. Sing praises.  God inhabits the praise of His people. John 10:10 says, "I have come that they may have life and have it more abundantly."
3.  Think on this. "I can do all things through Christ who strengthens me."
4.  How about this powerful Word? "My God shall supply all your needs according to His riches in glory by Christ Jesus."
5.  Ok now, no excuses! His Word says, "Call unto me and I WILL answer and show you great and mighty things."  WOW!  What more do you need?
6.  "Lead us (me) not into temptation, but deliver us (me) from evil."
7.  "Ask and you shall receive; seek and you shall find; knock and it shall be opened unto you."  Oh my! Oh my!
8.  "If you can believe, all things are possible." Hey, rejoice!  We can climb every mountain!  Nothing is impossible when you put your trust in God.
9.  "Be strong and courageous,"  Joshua 1:6,7, & 9 state clearly.
10. Pray every day.  Phil. 4:6 says, "Be anxious for nothing, but in everything by prayer and supplication, with thanksgiving, let your requests be made known to God."  Remember always, thanks is a good thing.
Hopefully, these 10 "pick me ups" have gotten you moving to a brighter day, a happier time, a productive season and a successful victory over your enemy.  There are 2 things I know:
1. Jesus does not want us down and out (Why are you downcast?) and
2. We do not want to be downcast.  It's a lot more enjoyable, productive, and influential to live in the sunshine.
                    I'm getting up! How about you?
                            Bess





Blog # 45   FEBRUARY 10, 2018

Life is full of difficulties. And often, we get down in the dumps.  Well, we have to pull ourselves up by our bootstraps!  Does that saying ring a bell??? What about pulling ourselves up by using our minds, thinking on whatever is praiseworthy? (Phil. 4:8)  I used to sing a little chorus about being on the happy side of life.
Philippians 4:8
8  Finally, brothers and sisters, whatever is true, whatever is noble, whatever is right, whatever is pure, whatever is lovely, whatever is admirable—if anything is excellent or praiseworthy—think about such things.

I'm hoping to print 31 of what I might call "Spiritual Vitamin Pills," one for each day of the month. However, not all 31 in this blog; 10 now, 10 on Feb. 17, and 10 on Feb. 24.  This idea came to me when our precious son was calling daily for a powerful Word.  Here I go!!!
1. Feeling down?  Well, don't forget...Remember that God is with you through thick and thin.  He said "I will never leave you nor forsake you."

2. A.W. Tozar said this. "Anything God has ever DONE, He can do NOW. Anything God has ever done ANYWHERE, He can do HERE.  Anything God has ever done for ANYONE, He can do for you."

3. May God's PEACE be yours in anxious times.  May His LOVE fill you in heartbroken times; and, may you always HOPE in the Lord in uncertain times.

4. Psalm 34:4 says, "I sought the Lord, and He heard me, and delivered me from all my fears."  Our God is a deliverer.

5. Christians never walk alone.  In Hebrews 13:5, God says to us, "I will never leave you nor forsake you." Somebody bigger than you or me is walking our journey with us.

6. Hebrews 13:6 states that "the Lord is my helper, I will not fear…".  You can always count on Jesus Christ.
 

7. God watches over us, giving us blessings and peace.  Just read Numbers 6:24-26. "The Lord bless you and keep you. The Lord make His face to shine upon you, and be gracious to you.  The Lord lift up His countenance upon you, and give you peace."  Remember, "Perfect love casts out fear."  Oh, the peace that Jesus gives…

8. Now hear this: Nothing ahead of you is bigger or stronger than the power of God behind you.  Eph. 6:10 says, "Be strong in the Lord and in His MIGHTY power."

9. Do you need strength today?  Well, in your weakness, go ahead and start moving.  Don't worry that at present you are not strong enough.  It is in the journey that God WILL make you strong.

10. Talk to your friend.  Good friends are always available to help.  First Thess. 5:11 says, "Encourage one another and build each other up."
So until next week, I'm climbing...on my way to the top!  Bess
  Bess   



Blog # 44   FEBRUARY 3, 2018
A TRIBUTE TO MY FRIENDS
I am so blessed. I have a "million" friends!!!  Well, not exactly sure of the number. All types of friends; shopping friends, decorating friends, neighbor friends, church friends, business friends, family friends, Christian friends, music friends, teacher friends, and on and on it goes; but, my best friend is Jesus.
"I'm so glad I'm a part of the family of God. I've been washed in the fountain, cleansed by His blood; joint heirs with Jesus as we travel this sod. For I'm part of the family, the family of God."

This popular song written by Bill and Gloria Gaither has been sung by thousands. How about millions???
I call my friends, Special People.  Here's what I think of them.
There are some people who stand out among the crowd, not because of                                   
 Their beauty,
Their wealth,
Their education,
Their occupation,
Their high-ranking position,
Their influence,
Their popularity,
Nor their friendships,
But because of their heart.

You are one of these people who stand out among the crowd, because of
Your heart of thanksgiving,
Your heart of compassion,
Your heart of caring,
Your heart of sharing,
Your heart of love and devotion to God,
And yes, because of your overflowing heart. 

This is my tribute to you.  Because of your giving life, because you give, many are blessed.  So may God's bountiful grace, mercy and blessings, bring great joy to you and yours.  Thank you for your kind and loving friendship.  We never travel this journey alone, earthly friends come along side of us; and, Jesus, our greatest Friend, never leaves us alone, but always walks with us.  

 BESS



Blog # 43 .  January 26, 2018 

Saturday, January 27, 2018 begins the winter crusade of Music and the Word at Lake Gibson Church.  It runs through Wednesday, January 31. There are so many exciting things about this crusade/revival!  One, the workers are some of the very best;  Dr. Jim Diehl, the evangelist; Triumphant Quartet, the singers...plus the outstanding church choir. Two, the crusades have been live streamed for many years...and so, you, out there somewhere, can view it online . And three, the Spirit of God is always present.  That's the crown jewel of the meetings.
So, because our world is in a mess; because our nation and our society is so in need of revival, renewal, and awakening, I'm praying… "Revive us again; fill each heart with Thy love.  May each soul be rekindled with fire from above...and please, send a great revival in my soul".  May many be saved during these series of services.

This song of St. Francis of Assisi is my prayer.


"Lord, make me an instrument of Thy peace: where there is hatred, let me sow love; where there is injury, pardon; where there is doubt, faith; where there is despair, hope; where there is darkness, light; where there is sadness, joy.  O Divine Master, grant that I may not so much seek to be consoled, as to console, to be understood, as to understand, to be loved, as to love; for it is in giving that we receive; it is in pardoning that we are pardoned; it is in dying, that we are born to eternal life!"  Amen.

             Crying out to Jesus for help and hope for us all,
BESS



Blog # 42 .  January 19, 2018  
Click here for additional pictures

"Just Married"

Every couple has their personal wedding date.  Charles and mine was August 19, 1960.  As you can tell, we've travelled many miles together, always strengthened by God's almighty hand. As we look back over our years, we can truthfully say; we have had a wonderful life.  And the joyful journey continues.

God ordained marriage; that is, one man for one woman. Gen. 1:27 says


"So God created man in His own image; in the image of God He created them; male and female He created them."   


He first made the man Adam; then, the woman, Eve, and the two became one flesh in marriage. Gen. 2:24 says,


"Therefore a man shall leave his father and mother and be joined to his wife, and they shall become one flesh."



Well, we are happy to declare the merger, the union, the marriage of our wonderful and loving son, Charles Jr., and his precious and sweet wife, Kaye, to you on this January 19, 2018.  They tied the knot tonight. The private ceremony took place among family at the altar of Lake Gibson Church and of course, his Dad performed the ceremony.  A little later, a public reception was held in the fellowship hall of the church.

I tried to find the lyrics to wedding songs that I would have remembered, like "Because of You" and "I love you truly," but couldn't find them on "google."  But I found a portion of this love song in my collection of music; don't know the author, and, maybe Chuck and Kaye saw in each other what these words say.

" You are the promised kiss of springtime that  makes the lonely winter seem long.  You are the breathless hush of evening that trembles on the brink of a lovely song.  You are the angel glow that lights a star. The dearest things I know are what you are.  Someday my happy arms will hold you, and someday I'll know that moment divine, when all the things you are, are mine."

And so, the Bride and Groom have started their journey!  We wish them well!  Matthew 19:6b says, "Therefore what God has joined together, let not man separate."

I'm still loving this man of mine!!!
                                             Bess






Blog # 41 .  January 12, 2018
Part two
We Kirbys have been so blessed with righteous forefathers.  No one can take that away from the descendants of the Pearson/Kirby union.  While I spoke last week primarily about the Pearson Family line, we have a rich heritage on the Morgan/Saxon line, the Kirby line, and the Bell line.  Those descendants of ours who are outside the fold, must come on in and claim their inheritance, that is, their spiritual heritage, the solid promises of God.
The Morgan/Saxon line on my Mother's side was filled with faithful, stalwart, and passionate Christians.  My home church in Houston, MS was named in honor of this side of the family and the service rendered to God and His church by them.  My home church was named "Saxon Memorial Church of the
Nazarene. On a side note, the little boy sitting at the sign is our son, Chuck; the little girl was my sister's daughter, Angela, Chuck's cousin.
The Kirby and Bell Family trees are filled with hard working, dedicated, loyal servants of God.  

Charles' Dad would work all day; then go straight to the church property in Jackson, TN, to help his pastor build the church, laying concrete blocks. He was also involved in the music, leading hymns when needed. He also played the guitar; while, Charles' Mom played the accordian. Mrs. Kirby was famous for her good cooking, and feeding the pastor and/or evangelist on Sundays.  "Faithful" is the Kirby/Bell name!
Let me re-phrase a paragraph from last week's blog. The world didn't give all these shouting grandmothers & faithful grandfathers an inheritance among the sanctified; and, the world can't take it away. Neither did the world give the continuing generations the inheritance among the sanctified; and the world can't take it away.  The death of these saints (young or old) does not (will not) annul the promises of God.  God's promises are for all who call on His name and are saved by grace through faith because of the shed blood of Jesus, who paid the ransom for sins.
How can we ever thank God enough for the plan of salvation; and, that it is for who ever wants it?  He included you; He included me.  Wow!  We have a rich inheritance in Christ. Praise His Name! How can we ever thank God enough for Christian Parents and Grandparents?  We are blessed; so blessed.
Thanking God for my Christian Heritage,
                                   Bess





Blog # 40   JANUARY 5, 2018
I want my children and grandchildren to know of their inheritance...spiritual, that is. That's why I loved recording in a
Pictorial Family Directory in 2011 (along with Kaye's help), our family tree, beginning with my Dad's parents, my grandparents, Edd and Mattie Pearson.  It was my grandmother, who raised 10 children, a devoted follower of Jesus Christ, who started a Sunday School in her home in the country that would eventually lead to a full-fledged church, organized on May 14, 1939, named Pearson's Chapel. It was a Church of the Nazarene denomination; and, it is still going strong 78 years later in a beautiful new church building. Charles and I were there this past August, as we celebrated our Pearson Family Reunion.
Our wonderful devotional this morning reminded me of "what the world didn't give me and what the world can't take away"...family inheritance, family heritage, the promises of God. WOW!!!  The covenant made to Abraham was renewed to his children.  The death of Abraham did not dis-annul the promise of God.  Nor the death of my Pearson grandmother, nor my mother, nor me, will affect  the spiritual heritage, legacy, inheritance, or promises of God for my children. Great is His Faithfulness.
Enjoying these thoughts prompted me to hurry to my box that
housed my family reunion "stuff", and pull our the program I put together up in the mountains last spring as I prepared for another reunion.  A picture of our family tree with grandparents, then the ten children ( My Dad's name was Gus), on to the Grandchildren, Great Grands, Great, great
Grands, and Generations to come. Included in the program were 2 great hymns, HOW GREAT THOU ART and GREAT IS THY FAITHFULNESS.
My challenge today for those who read this blog is that when you read God's promises, you would be encouraged to know they don't pass away; that God's Word is true from cover to cover; that what God promises, He will perform; that the promises of God are for you, your children and for generations to come.  Take this promise, "And my God shall supply all your need according to His riches in glory by Christ Jesus" Phil. 4:19, and meditate on it and praise God for His everlasting promises.
                        Standing on the Promises,                                        
Bess   




BLOG 39  for Dec. 29, 2017
    Out with the old; in with the new!  2018 is upon us.  When it gets here, it will be open 24 hours a day for 365 days.  There's a lot of opportunity available for us in this open door.  What will you (I) do with your (my) open door?
       Beginning again...starting over...has been a great blessing for me through the years.  I've done it numerous times., even when writing my blogs.  It's interesting to me that God has provided many chances for us to start over.  Take, for instance, day and night.  Night is the death of each day.  And then the morning comes, a brand new day, a chance to start over, to begin again.  There is something so rewarding and redemptive about getting a 2nd chance.
    So here we are on the verge of year 2018.  It will be another 2nd, 3rd, 4th, 5th, or you name it, chance for each of us; our chance to make spiritual, positive, corrective, inspiring, healthful changes.  Wow, what an opportunity awaits each of us!
May I challenge each of us to walk through God's open door. Jesus said in John 10:9, "I am the door".  And, Paul said in 2 Cor. 2:12, "...a door was opened to me by the Lord".  Here are some suggestions that might jog your memory about a change you need to make and help you take advantage of this present opportunity that presents itself to you.
Quit being negative; be positive.

Quit drinking alcoholic beverages; choose other "good for you" drinks.

Stop smoking; save the money; consider your health.

Lose that extra weight you've gained for your health's sake.

Begin exercising; start walking.

Get a job; quit laying around; be industrious.

Mend that broken relationship.

Get help for your addictions.

Get out of abusive relationships; get counseling if needed.

Choose Christ; call upon Him; repent, believe, receive His salvation.

Pray more; start going to church.

Love your family; pray, provide and play with them.
You may have been going the wrong way; 2018 is your chance to "Turn around, God is calling.  He's calling you from a life of wasted years."  God is providing us with a 2nd chance every new morning.  Make the days count.  Watch out for your Open Door.
    Happy New year to all, as each of us begins again, walking through our open door.   
                        Bess






Blog # 38   December 22, 2017



 

"I wish I had another life to give to this Savior of the world."

 

The Guardians, an outstanding trio, on their "Lift Him Up" CD, sing a song, written by their lead singer, John Darin Rowsey, I think. The song touches me every time I hear it; and, it moves me heavenward. Here are the lyrics.

 

    (1)"What did I ever do that You would lift my load of care?

    What could I ever say to make You hear my earnest prayer?

    There's at least a million things I'd say about the way I've lived.

    I wish I had another life to give.

    (2)You can brag on nothing good I've done,

    When all I did was wrong.

    You picked up broken melodies,

    And turned them into song.

    And tho' I can't repay Your Grace

    For all the things You've been;

    I wish I had another life to give.

Chorus: If I had another life to give,
a chance to show how much your love has meant;
I'd make Your will my heart's endeavor,
a work of love that lasts forever
...if I had another life to give.

    (3)So Lord, I give my hope to You, my victories and defeats;

    And every trophy that I've won, I'd lay them at Your feet;

    For I could never pay the debt I owe for sin.

    I wish I had another life to give.

Repeat chorus.

    I listen to these lyrics sung; I speak the lyrics; I read the lyrics; I sing  them and I share them today as my testimony of how much I love Jesus, God's Son, born in Bethlehem, crucified and died at Calvary, buried in a borrowed tomb; and, that same Jesus rose triumphantly on the 3rd day, bringing redemption to a fallen race...that includes me. He is now seated at the Father's right hand, making intercession for us.  He has made a difference in my life. May I present to you, Jesus, the One and only? Oh come, let us adore Him.   


 Bess




Blog # 37   December 15, 2017
DECORATING and CELEBRATING / GETTING READY FOR CHRISTMAS
Is your home beginning to look like something special is about to happen??? I wonder what's happening in your "barn"?  Is your mantle decorated? Stockings hung?  Table set? What about decorations over your doors; hung in your windows; on top of your china cabinet; Christmas pillows on your sofa; table centerpiece; front door entry; Christmas tree up?

Have you finished addressing and mailing your Christmas cards? Are the gifts all wrapped? Is the baking all done? Are the halls all decked with boughs of holly? Are you ready for the greatest celebration of them all?

The 2nd verse of Andrew Culverwell's song speaks of celebration.
"Celebrations come because of something good; celebrations we love to recall. Mary had a baby boy in Bethlehem - the greatest celebration of them all."
Yes, what a blessing to remember and celebrate that "something good"; that "something life-changing"; that moment that Jesus, the Light of the world, was born. Micah 5:2 says,

"But you, Bethlehem Ephrathah, though you are little among the thousands of Judah, yet out of you shall come forth to Me the One to be ruler in Israel, whose goings forth have been from of old, from everlasting."
That Baby born in a manger became our redemption.  He had a Divine  purpose.  His birth was the beginning of His earthly purpose, a path to Calvary.  Thank you Jesus.  Gloria and Bill Gaither said it beautifully in one of their many songs; and, I want to quote some of their words as my testimony so the world will know where I stand, what I believe..

"My faith still holds on to the Christ of Calvary... Now years have passed since in my youth, I weathered storms of doubt in search of truth; sweet Jesus calmed the tempest of my soul's unrest - praise God! The Calvary road has stood the test.  My faith still holds on to the Christ of Calvary. O blessed Rock of Ages cleft for me.  I gladly place my trust in things I cannot see.  My faith still holds on to the Christ of Calvary".
So, let the celebration begin!  "Come on, deck the halls; ring the bells; set the table; get ready for the celebration of a KING!
                                                                            Bess






BLOG # 36:  DECEMBER 8, 2017
 

CHRISTMAS LIGHTS

I don't know about you, but I love Christmas lights.  I enjoy them on store fronts, in Christmas trees, the candle glow in windows of homes, and God's lights in the heavens...star light, star bright...shine on harvest moon...the sun will come up in the morning…  Well, what do you know; it's beginning to look a lot like Christmas!!!

God had a lot to say about lights.  Remember Gen. 1:3, "Let there be light" and there was light.  Jesus said in John's Gospel 8:12, "I am the Light of the world. He who follows Me, shall not walk in darkness, but have the light of life."  We are admonished in scripture to "Let your light so shine before men, that they may see your good works and glorify your Father which is in Heaven." (Matt. 5:16), "Walk as children of the Light" (Eph. 5:8), and there are many more.

WOW! What a reason to light the Christmas tree.  WOW! What a reason to celebrate Jesus' birth.  WOW! What a reason to rejoice and sing.  Philip Bliss wrote the words and music of this familiar song.     "The whole world was lost in the darkness of sin; the Light of the world is Jesus. Like sunshine at noonday His glory shone in, the Light of the world is Jesus. Come to the Light; 'tis shining for thee. Sweetly the Light has dawned upon me. Once I was blind, but now I can see. The Light of the world is Jesus".

The lights of Christmas wake us up to the realization that the Baby born in Bethlehem of Judea over 2000 years ago at Christmas time is the True Light of the World. So, "come on, ring those bells; light the Christmas tree. Jesus is the King, born for you and me. Come on, ring those bells; everybody say, Jesus, we remember this your birthday." ( Andrew Culverwell)

          Celebrating His birthday with great joy,
BESS





BLOG #  35:  DECEMBER 1, 2017
I remember Charles saying many times in our life journey that when he left the office for the day or landed at the airport after a trip away, when he turned his car toward home, it was a wonderful feeling. His heart was with the family he loved whatever house they lived in and in whatever city. Home is more than a house or a city. It's a state of mind.

The season is ripe for remembering this special song, "I'll be home for Christmas."  Home, that place where our vehicle goes when day is done; when the challenges are passed and the family gathers and their hearts leap for joy!  

I left off last week in Pasadena, California. We went there with so much excitement.  We enjoyed many Dodger games. Had a great church and parsonage; and, met many wonderful people. Among them was one Linda Niblock, who has now moved to Lakeland, FL.  Who would've thought it???
Then the journey of our hearts took us to Little Rock again where we founded Little Rock Christian School.  Micki attended there. Charles was Principal and I, Assistant Principal for a time. The Niblock's from Pasadena, moved there for awhile to help in the school and on staff. Chuck finished High School there. The people at the church were just wonderful.  The parsonage was beautiful.
From Little Rock area, our hearts journeyed to Florida...Winter Haven. We moved into the parsonage, enrolled Micki in High School and went off to Trevecca Nazarene University while Chuck enrolled in Bethany Nazarene College. Bought Micki a dog and eventually bought a lovely home with a swimming pool.  Our ministry and time there was wonderful.  The people were great; the church grew; properties bought and buildings erected.  Micki and Bob got married there. I started an Inspiration Shop in an area inside the Church. I taught for a short while at WHHS and Auburndale HS. There's too much to tell; just know, that our hearts were there.
Indianapolis, IN, called. By this time, Chuck and Micki were both married and not at home.  We moved.  Back then, Pastor Jon helped lots of ministers in their move, and, he helped us.  (It's a small world after all.)  Our home was two story; in a lovely suburban area of New Palestine.  I sang in the choir, co-taught a Sunday School class and while there, Charles and I, along with a church couple, boarded a train and went to Chicago for a day of sightseeing and shopping and having fun in the Christmas Season.  After we got home, Charles fell and broke his right knee.  And for Christmas, we were meeting our children at Stone Mountain, GA. Yes, we still went.  And we took turns pushing Charles in a wheelchair. Certainly our heart was at home in Indy.
Our hearts took us to Melbourne, FL.  We rented for awhile and even stored some of our furniture in Carol and Dale Wilson's garage.  Eventually we bought a home in Malabar, which we loved. Bob and Micki moved from the Washington D.C. area to Melbourne. During our pastorate there, Kyle, Cody and Michael were born.  Chase came along soon after we had moved to Lakeland.   We had a great congregation...lots of good people.  Micki and I had the honor and privilege of playing in patriotic piano concerts, along with 6,7,or 8 other pianists.  I bought Charles his first golf course membership while there for Christmas.  Wow, what joy.  Our hearts were at home there.
And our heart journey took us to Lakeland, the final pastorate. We've lived in two homes, one on the north side; and, one on the southside. Both have been special. The Parliament Place home was beautiful.  For a period of time there were cows in a pasture behind it; and, we loved going out and seeing the cows.  In fact, I even named them.  The Creekwood condo on the southside has been and still is great. No yard work. Plenty of room. Golf course in the back; on the 18th tee. Canal on the side.  Enjoy the neighbors and the security. It takes 30 minutes to drive to Lake Gibson Church; but, like Charles always said, "The difference is worth any distance."  Home is more than the dwelling; it is family, love, friends, achievements, revivals, and concerts.  It's even more.  It's loving and serving Jesus. We've encountered all of these at Lakeland.  At one time, Bob and Micki were on staff with us.  The church was enlarged to accommodate 400 additional people. Saturday Nights and Sunday Nights in Lakeland were established.  Church attendance grew.  What a wonderful church! What a wonderful city! What a wonderful Home!  All climaxing 56 years in pastoral ministry and 57 years of marriage. And in retirement, it continues to be home for 6 months in the winter; while, the Smoky Mountain country community of Cosby, TN, is home for 6 months in Spring, Summer, and Fall.  God has been good.
Our heart has followed us all the 56 years, making us feel at home. "Feeling at home in the presence of Jesus….just feeling at home, feeling at home."  I leave you now, "thinking 'bout home." 
 Bess


BLOG #  34:  NOVEMBER 24, 2017
I'm all mixed up.  No smart replies, please!  Here's what I mean.
We've arrived home in Mulberry.  Oh, how Charles and I have loved this 19 year (Lakeland area) home. Our hearts have been here. But, alas, we've been at home for the past 5 months in the Smoky Mountains.  Our hearts were there, too.  No wonder I'm all mixed up. And, in the tomorrows, we'll be at our new Heavenly home.  Our hearts will be there then and really, have already been there.  
I'm reminded of the many homes we've had over a lifetime. Our hearts were with them all.  First, there was the upstairs apartment at the Martin's home in Nashville, TN.  I was with child. Chuck was born while we were there. And, my, how Mrs. Martin helped us. Charles and I were continuing our education; and, I was editing the college yearbook. Of course, my heart was there.

Next, our home was in a 3 room apartment of Mrs. Eunice Phillips', right next door to our first church, in Greenwood, MS.  Interesting events there are these. I began my high school teaching of English and Speech.  Charles began his bivocational sales job with Mutual of Omaha, while pastoring. Greenwood, MS is my birthplace and Charles and I spent our first night there after our wedding, on our way to Hot Springs, AR, our honeymoon destination; so it holds a special place. Our next home was an actual house in West Memphis, AR.  We were so excited about our first home! It had 3 bedrooms and 2 baths, LR, eat in kitchen, and carport.  Charles pastored the church; I taught school there, and Micki was born there. Oh, what memories...and you can rest assured that our hearts were at that home, as with all others.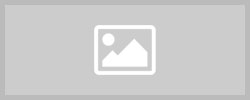 Then Texas called. Moving there was an adventure. The parsonage, to us, was like a rich man's home. It was partially furnished. There was a living room with separate den; a utility room with a freezer, filled with food; a piano in the living room; a big fenced backyard, which was wonderful for our small children. It was there at a district assembly that I heard Dr.Ed Lawler say over and over again, "We're a dried eyed people in a hell bound world".  It moved my heart toward evangelism; and, the result was introducing my neighbor to Jesus. My heart was at home there.                                                                                            
From there, it was back to Arkansas… Little Rock. Chuck started to school. Our home was wonderful and beautiful, surrounded by trees and a nice yard; a country type setting. We put in our first artificial fireplace and enjoyed it. I even painted the kitchen cabinets in an artsy color.  We entertained a lot. We purchased our first piano there and I started teaching private piano lessons. While there we purchased a second car, a volkswagen bug.  Here, We were given 2 chickens; had no place to keep them, except an old house out back.  So we put them there until Charles could wring their necks like they did back on the farm where he grew up.  And I, a city girl, had to try to clean them and pull out all the feathers.  What did I know about such things? We encountered our first house break-in there; nevertheless my heart was there.
  Then Virginia called...that is, Virginia Beach.  Oh what a joy!  Our home was lovely, but smaller than the last two. It had our first study. Micki started kindergarten there.  Chuck was in public school. Micki would play for hours in her bedroom, like she was a gospel singer with a mike.  Chuck and I took judo lessons.  We all dressed up often on our Old Fashioned Days at church. Yes, our hearts were there.
Texas called again.  This time it was to Lubbock, out on the high plains where the sand blew!!! Oh, those sand storms! What a great church (as were all the others); great in its people and building.  Chuck and Micki were in school. Our home was special & beautiful.  It was furnished by the church.  After we were there a while, the church let us buy our own home.  What excitement. The first home we owned (Okay, we were making payments on a mortgage!), was a 4 bedroom, 3 bath, LR/DR combo, big den, kitchen, 2 car garage, fenced backyard.  While there, a big dog followed Chuck home from school.  Chuck wanted to keep it.  We tried to find the owner, but could not.  So we kept it. Sometimes later, we had a dozen puppies!  It was here that Micki played Skip-Bo; it seemed like for hours, with a friend from down the street. Oh the memories.  Yes, our hearts were there.
The time came for our short pastorate in Pasadena, California.  I guess, our house was the nicest parsonage ever; but, let me stop here and praise God for unbelievable homes everywhere we've been. Our hearts have been at every stop on our life's journey.  This is a good place to stop and continue next week, the  journey my heart takes.  Until then, my heart will go on singing!!!

Bess
BLOG #  33:  NOVEMBER 17, 2017
LEAVING THE MOUNTAINS / BOUND FOR THE BEACHES
We left the mountains yesterday on our trek to wonderful Central Florida, the land of beaches and sunshine.  For many years Charles called it, Paradise.  Well now, he has a 2nd Paradise, the land of Smoky Mountains.
We stayed long enough at our mountain view cabin this time to witness the remains of Spring, the entire Summer, and Autumn...thru the peak of colors and the falling of leaves.  The peak was later this year; it came in early November.
And WOW, what a WONDER GOD is!  As I looked out the big window one morning, I was moved with the incredible beauty and the richness of the colors.  It was as if God put a big, sky consuming, rainbow of rich colors in front of us.  And, as we drove on the Foothills Parkway, it near moved us to tears of joy and thanksgiving at God's gift of nature.
Every season has its beauty and blessing of God. In the midst of all the Spring, Summer, and Fall beauty of these mountains, we have been ( or maybe I should say, "I have been…") like nomads, like pilgrims on a journey, wandering in the wilderness, like trying to find our way.  And we continue that journey as we relocate to Florida for a few months.
Decisions! Decisions! Decisions!  May God help us.  And I can testify to God's faithfulness.  He's true to His Word.  He will never leave or forsake us.
At this stage and age of our lives, we have begun the final climb to the top of God's mountain.  We pray it will be a safe journey, a beautiful journey, and an extended journey.  May God be praised with our living.
We'll soon be at our Florida dwelling; ready to greet each day's joys and challenges.  Thank you Jesus for safe travels.  Make us a blessing to someone today, sweet Jesus.     Bess






BLOG #  32:  NOVEMBER 11, 2017
We were driving to the Post Office the other day to get our mail, as is our custom.  On the way, I saw some things I had not seen before due to the  fallen leaves.  The autumn leaves had fallen exposing an undesirable sight.  I saw an old dilapidated chicken house, a bunch
of old wrecked vehicles, and an old run-down, uninhabited mobile home. Not a pretty site, to be sure.
While  I've seen undesirable sites because the cover-up was removed, I've also seen desirable sites, once hidden by the leaves on the trees. Falling leaves reveal what's behind them. The lesson for me from this experience is this: that "What's behind the green door" is important.
I once covered up my sin.  But, one day, I met a MAN who could clean up the mess behind my "green" door.   Jesus is His name. Now, I want to forever have a clean heart, a beautiful life, a Christian life.  I want no expose' to reveal any ugliness, but only Godliness.  May it be so.
Hope and pray that when the magnifying glass is put on you or me, it will reveal a dedicated Christian life...a thing of beauty. May we be vessels of honor for Him, Jesus, the great Emancipator.
May you have a great week.  Praying for my blog followers, for safety, hope, health, happiness, and supply.  God is able. Nothing too hard for our God.  He's able, more than able to see us through.
                                                      Bess
P.S. I have a broken heart over the tragedy of lives taken in God's Sanctuary in the small Texas town. I'm praying for God's comfort and supply for all the families affected.  Crying about what sin does to a person.  May our hearts burn for revival...for souls.



BLOG # 31: NOVEMBER 3, 2017
THE DAYS OF OUR LIVES
It's FriDAY, November 3, 2017.  God woke me up this morning to a bright, new, expealidocious day!  I wonder what this day holds for me?  One thing for sure, no two days are alike. Another thing I know is that this is the day God made and I am rejoicing in it.
I love the words of Sweden's Fanny Crosby, Lina Sandell: "Day by Day and with each passing moment, strength I find to meet my trials here. Trusting in my Father's wise bestowment, I've no cause for worry or for fear.  He, whose heart is kind beyond all measure, gives unto each Day what He deems best, lovingly it's part of pain and pleasure, mingling toil with peace and rest."  
I want to tell you about some of our yesterDAYS.  I'll begin with last ThursDAY, Oct. 26. We met friends, Gene (retired minister/chaplain) and Peggy King & daughter, college roommate, Helen Burch from Virginia at a great restaurant in Dandridge for some good catfish; then from there we rode with them to Clinton, TN for a Hymn Sing headed up by Gerald Wolfe of Greater Vision fame.  It was wonderful; so uplifting!  What a great time of worship we had. And what dear lifelong friends, God provides for us!
On another new day, SunDAY, October 29, we met friends Cecil and Ruby Felker from Nashville at First Baptist, Sevierville, for services and then shared lunch at KY Fried, the $5 deal (you know you get a chocolate chip cookie), while enjoying great fellowship.They are so much fun to be with.
Then up pops another new day.  MonDAY came and we woke up to snow on the mountain tops. Like I said, no 2 days are alike.  We had computer problems...really keyboard problems. So this day we took our laptop to Staples to find out what was wrong; and, ended up buying a new keyboard.  Thank the Lord, it's up and running now. And as the day wore on, Charles built a rip roaring fire and we enjoyed shrimp cocktail, and finished the day off with pecan pie and ice cream!
The night passed and TuesDAY rolled around.  There were chores to do; laundry, house cleaning, and a big surprise!!! Sybil and Sandy phoned and were passing through on their way to FL by way of a Georgia stop...so we just had to meet them at one of our favorite restaurants, the Old Mill in Pigeon Forge. What a great time we had. Thanks "girls" for coming.
As WednesDAY, Nov. 1 dawned, excitement filled the air as we anticipated the Putmans' arrival. Neal and Frances, have been wintering in Florida in recent years, while enjoying the gospel concerts. We enjoyed their visit very much, buying their lunch at Carver's Applehouse Restaurant as we celebrated their 65th wedding anniversary; and taking them to our famous, historical Dry Goods Store. Thank God for Family and Friends.
God woke us up ThursDAY.  Had a light to come on, on the dashboard of the car and we needed to check that; so, off went Charles to take care of it.  And I had to get our TN monthly cabin business taxes paid online. After that, we went out for Mexican food; stopping off at Carver's for an ice cream cone; turtle tracks, my favorite; butter pecan, Charles' favorite. And then drove the Foothills Parkway to see the colors. They were spectacular!  Pictures from my iphone don't do it justice.  Oh, for God's Handiwork!!! It cannot be matched.
While I've not spoken of our tears, they can come on any given Day and are no respecter of persons; but, I'm reminded of these few words of a song, "Tears are a language, God understands".
In conclusion, Christy Lane made famous this song. "One day at a time, sweet Jesus, That's all I'm asking from you. Just give me the strength to do everyDay what I have to do. YesterDays gone, sweet Jesus, and tomorrow may never be mine. Lord , help me toDay, show me the way one Day at a time."
It's FriDay, November 3rd. God woke me up and I'm excited to see what God has in store for me toDay!
                        Bess Kirby
P.s. I'm reading a fabulous book, "You Don't Cry Out Loud", The Lily Isaacs story
BLOG #  30:  OCTOBER 27, 2017
BUILDING A NEW HOME / A NEW LIFE
Jesus had a lot to say about building.  He told us in Matt. 7:24-27 to build our house on the Rock, not on sinking sand.  2 Cor. 5:17 says:
"Therefore, if anyone is in Christ, he is a new creature.  Old things have passed away; behold, all things have become new."

Building a new home has some of the same building blocks as building a new life. It's all about a CHANGE.  Ernie Haase and Signature Sound wrote about change.  Here are some of those words.

"He made a change in the way that I'm walking. He made a change in the way that I'm talking. Old things pass away, behold everything's new.  He made a change in the life that I'm living. I'm born again, set free, finally forgiven.  If He can make a change in me, He can make a change in you."

    So for 4 months or so, we have been working hard, making changes in our mountain cabins. Being long distance owners brought some challenges in the upkeep (building blocks; like the pruning of rose bushes, etc.).  Building a new home is all about the growing process, the changes that need to be made.

    Some of the building blocks/changes we've made, have included painting doors and decks, putting new chains on the
porch swings, installing a new picture window and new carpet, buying new stainless steel kitchen appliances, new den furniture, new hotel resort Jamison mattresses in one cabin, new wall decor, new bath room items in one cabin, new towels, new linens, and many other items through the 12 years we have had these cabins. And it all looks good!

    As the years come and go, we will need to do more, building upon these improvements.  Just as in our spiritual life, the Light keeps shining on our pathway, letting us know the changes we need to make. Once we have accepted Jesus as our Savior (born again), we begin a wonderful process of growing. We must not quit growing, making positive changes in our life, our homes.

    I challenge you to read I and II Peter about fruitful growth in the faith. Add to your reading, Colossians, Galatians, I and II Corinthians. Listen to these portions of scripture.

"...come out from among them and be separate, says the Lord.  Do not touch what is unclean and I will receive you…..let us cleanse ourselves from all filthiness of the flesh and spirit, perfecting holiness in the fear of God." 2 Cor. 6:17 & 2 Cor. 7:1.
I close with this question from Isaiah 66:1.

"...where is the house that you will build me?"
BESS




BLOG #  29:  OCTOBER 20, 2017

We're Rich!
We're rich!  Are you surprised? You know, we gave up a salary 5 months ago when we retired.  And, at present, neither of us has a part-time job.  But I want to assure you that we really are rich; though, not in wealth nor material possessions.  We're rich in things that matter.  Our riches are at Christ's expense. Oh, how He loves us. His outstretched arms on Calvary's cross made the difference for us.  His blood atoned for us. We stand redeemed by the blood of the Lamb. His life in us produces love, joy, peace, healing, necessities of life, and abundant blessings.
We're rich!  One of Webster's definitions for "rich" is "well supplied".  And I believe we are well supplied.  Jeff and Sheri Easter sing a song I love that says:
"There's a roof up above me; I've a good place to sleep. There's food on my table and shoes on my feet.  You gave me your love, Lord, and a fine family. Thank you Lord for your blessings on me."
We're rich!  George Beverly Shea put the music to these beautiful words in 1939. The words are our testimonies.
    "I'd rather have Jesus than silver or gold; I'd rather be His than have riches untold. I'd rather have Jesus than houses or lands, I'd rather be led by His nail pierced hand…..I'd rather have Jesus than anything this world affords today."
                                     Rejoicing in His riches,
BESS





BLOG #  28:  OCTOBER 13, 2017
Living with an 80 year old Man
(A short and sweet blog)
There are challenges for sure!  At least that's what I've been told by others.  They say, (Who are they?) Every morning when you wake up and wonder where you are, you grab your cane; get up; reach for your glasses and teeth; put your clothes on and grab your hair piece. Ready for the day!
Oh well, I'm glad my 80 year old man never wonders where he is and is physically fit, so has no need for a cane. He doesn't wear glasses; nor does he have false teeth.  And, the hair he has, is still glued to his head.    
Wow! What a man!

I'm blessed beyond measure.  I live with a man who has a heart for God.  I hear him pray every morning.  He's a hard worker; a good man; a faithful husband and father.  He cares for the body of Christ. He loves the church. He still has a "hot" heart for God and His kingdom work.  He wants to stay in God's harvest field, bringing in the sheaves.  
Wow! What a man!


How many "old" men of God have done great exploits for Him?  We have a book, full of stories of the conquests and great work done for our Lord and Savior.  It's the B-I-B-L-E.  That's good enough for me.  And remembering my journey with this 80 year old man, brings joy as I recount the many miracles, the accomplishments, the advances, the souls saved, the churches built up.
Wow! What a man!
Don't despair of old age...nor young age.  All God's children have a special place in His kingdom. Spring turns to summer; summer to fall; and fall turns to winter.  And then we're home… that is... home, where the heart is.  So it's time to turn your heart toward HOME, as James Dobson would say.  I leave you with this sobering question.  What about your heart?  Is it right with God?
             Loving this 80 year old man of mine,
                            (Think I'll keep him!)
BESS





BLOG # 27:  October 6, 2017
GETTING OLDER
The years teach. Time has made a change in me. These thoughts refer to the process of getting older. I'm wondering how many years it will take for me to reach my destination?  My journey started a long time ago, one November day.  Ecclesiastes 3:2 tells me the start of my life journey...a time to be born.  So to answer my own question, the count of days, years began when I was born.

Years have come and years have gone.  With each year, a birthday comes.  Now birthdays are good for us. The more you have, the longer you live.  Who knows the length of my days?  Only God does.  But I know the joys and challenges of my journey.  Ecclesiastes 3:1 says, "To everything there is a season, a time for every purpose under heaven."

My journey began in Mississippi, growing up, going to school; then off to Tennessee to college; then to Mississippi for my first HS teaching position and Charles' first pastorate; on to Arkansas for more teaching years and another pastorate, then to Texas, next Arkansas; then to Virginia; back to Texas; next California; back to Arkansas; then Florida; on to Indiana; and back to Florida.  What an incredible journey!

Those counting days brought some grey hairs. But don't be alarmed; God has lots to say about grey hairs. Prov.16:31, "Grey hair is a crown of glory; it is gained in a righteous life." Job 12:12 says,

"Wisdom is with the aged, and understanding in length of days."

Psalm 92:14 says, "They still bear fruit in old age…".  There is a common belief that we gradually become less useful as we grow older. But when we live our lives for God, we may have our greatest adventure as we age.  Noah, Moses, Joshua, Abraham...to name a few, did mighty things in their older years. I can't leave out this precious scripture. "I have been young and now am old, yet I have not seen the righteous forsaken nor his children begging for bread".

Read Ecc. 3. It is so good...there is a time to be born; a time to do the God-given task; a time to enjoy the gift of God; a time to give an account; a time to die...to reach one's destination; and much more. "Yesterday's gone and tomorrow may never come, but we have this moment today." Love that song by the Gaithers.
   Counting the days of my journey and making the days count,






BLOG #  26:  September 29, 2017
Do you Wonder???
Do you wonder what and how the Kirbys are doing in retirement?  Well, here's an update.
In the 4 months we have been at our cabins in Tennessee, we have been excited and frustrated, at peace and in turmoil, happy and sad.  Does that sound like the human condition? "Sometimes, I'se up and sometimes, I'se down."  Let me explain.
Excited...excited that we've had something to do.  Working always helps.  Updating our cabins with new carpet, new stainless steel appliances, some new furniture, new wall decor, new picture window, paint, planting flowers, new pots and pans, new swing chains, and other misc. Items.


Frustrated...frustrated that we were not (and still are not) at the top of our technology class. Did you think we were actually taking a class? Since we do have a cabin rental business and depend on its success in our retirement, we needed to set up an office...a desk, lap top, printer, WiFi, files, etc. Well, finally after a few  months and intense  help, we've gotten our small/corner business office set up and running rather smoothly.  Thanks to Duane Kendall.  Before leaving Lakeland for these mountains, Andrew Gash gave us iphones and he began our lessons on them. After arriving here, Duane Kendall continued the lessons. We cannot thank these two guys enough.  Duane continues to be our genius teacher.  Maybe we'll help you next time you are frustrated.  Do you dare ask us???


Peace...peace in God's Word; in His care; in His supply; in His direction.  Every morning, I thank God for His Word. It truly is a lamp to my feet, a light to my way.  I don't have to worry or fret (tho' sometimes I do.  I'm sorry…). God's Word brings peace.  One song writer said it this way, "God will take care of you, through every day o'er all the way".  And another writer said this. "Oh, the peace that Jesus gives, never dies, it always lives; like the music of a song, like a glad eternal calm, is the peace that Jesus gives...is the peace that Jesus gives."


Turmoil...turmoil concerning the uncertainties of life. Uncertain about our future; uncertain about our health; uncertain about our cabin rental business; and what about our country and world; and our beloved Lake Gibson Church; and our kids,family, and grandkids? This is the time I must sing when imprisoned by turmoil.  All I must do is cast all my care on Jesus, for He cares for me. So, I will.  Will someone record this testimony?


Happy...happy to be a child of the King; happy to share His love to a world. Glad for the opportunity to have given largely to the Sunset Gap Ministry to the Appalachian people. Happy for great neighbors, for personal friends, for new acquaintances.  Being a child of the King is a joy-filled thing. There are victories around every curve.  And you never walk alone. Wow!


Sad...sad at times as we adjust to retirement. Sad because we miss belonging, we miss pastoral ministry, we miss friendships and fellowship.  But God has a new ministry for us; and, we will rejoice in it. We will not stay on Frustrated, Turmoil, or Sad streets; only move on Excited, Peace, and Happy streets.
The 2nd verse of one of our favorite songs says this.
"Tomorrow I could rise to find that everything has changed.  This way of faith could take me to some unexpected place. But in all the twists and turns of life, I'm sure of this one thing.   Where the road is so uncertain, my God will go with me.  My God will always be enough for the longings of my soul. He alone can fill my cup 'til my spirit overflows.  From a well of living water, He renews me with His love. My God will always be enough."               
                               Serving with you the incomparable Christ,
                                                            Bess




BLOG #  25:  September 22, 2017
 

Psalm 37 is a great inspirational and encouraging word.  Just listen to some of its jewels.

Trust in the Lord.

Feed on His Faithfulness.

Delight yourself in the Lord.

Commit your way to the Lord.

Rest in the Lord.

Wait...for Him.

Life brings changes.  Sometimes those changes are to our liking; sometimes, they are not; but trust, but feed, but wait, but rest.

If you are in a hurtful, discouraging place today, read Psalm 37. It's too bad that hurt often occurs within the body of Christ, the church.

Many times in our christian service, we constantly hit closed doors.  It hurts. It brings discouragements.

Changes are made and we're not told.

The picture we gave or the pew we purchased in honor of parents, is taken out of the church.

The honor once given, is removed from the wall.

You were not asked to sing or play the piano.

You wanted to sing in the choir, but were refused.

Someone got your seat; you had to sit at the back.

The church was not friendly.

I could go on and on; but, my word to you and me today is this: Look on the sunny side of life.  Have faith.  Enjoy God's presence.  Rest in the Lord.  Be positive.  Be an encourager. "Let the sun shine in. Face it with a grin. Open up your heart and let the sun shine in."  That is, the SON shine in.

God keeps watch.  God remembers the good you have done!  God will take care of you.  So, fret not.

"I have been young, and now am old; yet, I have not seen the righteous forsaken, nor his descendants begging bread."  So rest.

 

This little pencil is thinking of you and praying for you,

Bess
P.S. Mother Teresa said, "I'm a little pencil in the hand of a writing God, who is sending a love letter to the world."    May the beauty of Jesus be seen in us.




BLOG # 24 . SEPTEMBER 15, 2017
HURRICANES AND PRAYERS
Thinking of the seriousness of the weather and the projected path of the recent Florida hurricane, Charles and I were constrained to pray for life and property, to ask for God's protective blood covering over our FL home, and the homes of our children and grandchildren, our Creekwood neighbors, our Lake Gibson Church property, and our Lake Gibson Church family and friends.  Before and during the 2 hurricanes, we prayed for all Texans and all Floridians, who would be affected by them.
And yet today, we are still praying; this time our prayer is 3-fold.
1.PRAYING FOR HELP
We often hear the phrase, "Help is on the way".  Well, truly, God's help is on the way (many times in the lives of His vast army of volunteers); He's on the way to those who have lost so much during these hurricanes.
    2. PRAYING FOR HOPE
The scripture says. "Hope in the Lord".  There is always a brighter tomorrow.  So, dear God, blow away the dark clouds of depression, despair, disillusionment, and doubt.  Replace it with hope, expectation, blessing, and the sunshine of a new day.
    3. PRAYING WITH THANKSGIVING
And finally, after Irma, my personal prayer to God for my family, neighbors, church family and friends. It's a short prayer...a simple prayer… a clear prayer...a universal prayer...a prayer approved by God...a daily prayer...a heartfelt prayer...a joy filled prayer...and a prayer written for the whole world to see.
THANK YOU JESUS.
I'm loving Him more everyday,
Bess
BLOG # 23    SEPTEMBER 15, 2017
                  "Oh, how I love Your law!  It is my meditation all the day."  
 Psalm 119: 97                            
God is unlimited by time.

You can always count on God's love because it is even more reliable than the rising of the sun.

Journey through life with God.

God's joy in us can coexist with the most difficult circumstances.

Whatever you have plus God equals an incalculable fortune.

God gifts us with an unimaginably glorious life that will never end.

Spending time with God is increasingly countercultural.

In the midst of intense spiritual warfare, put on the whole armor of God.

Clear out clutter and open up your heart to God's Wonders.

Though you may feel isolated and alone at times, this is only an illusion.

Pondering Jesus' willingness to suffer can strengthen you to endure your own hardships.

Be still in God's Presence, and wait patiently for Him to act.

You are never alone because of God's continual Presence.

God is the ideal Person to be in charge of your life.
"Let the …..meditations of my heart be acceptable in your sight, O Lord, my strength and my redeemer."
Psalm 19:14
"Be anxious for nothing, but in everything by prayer and supplication, with thanksgiving, let your requests be made known to God; and …..Finally brethren, whatever things are true,... noble,...just,...pure,lovely,...of good report,....meditate on these things."
Phil. 4: 6-8
Thinking about Jesus, His power and awesomeness; what He's done for me, and what He does for me everyday.  I wouldn't want to live a day without Him.  Enjoying my journey with Him.
                                                               Bess
P.S. These 14 statements are thoughts taken from Oswald Chambers' Devotional, "My Utmost For His Highest."








BLOG #  22:  September 1, 20177
 

The Cross of Christ means so much to me...because "The Way of the Cross Leads Home." And I'm on my way. Remember that old hymn by the same name. 

 "I must needs go home by the way of the cross; there's no other way but this.  I shall ne'er get sight of the Gates of Light, if the way of the cross I miss.  
(Chorus) The way of the cross leads home. The way of the cross leads home. It is sweet to know as I onward go. The way of the cross leads home."

Ever since we purchased two cabins in the Smoky Mountains, there has been a cross on the property of a factory in our small community of Cosby. Recently the factory went out of business; and, we wondered if the new occupant of the property...whoever it was...would remove the cross.

Just a few weeks ago, improvements began on the property. Would the cross come down; or, would it stay?  I'm glad to say that so far, it is still standing.

I can truthfully say to renters, or visitors, or family, that the way of the cross leads home ( to Majestic View Cabins ). So, should you be coming, just follow the crosses on 321; then Greasy Cove Road to Buckeye Lane to Majestic View Cottage Rental sign.

The big cross at the factory is the #1 marker; then shortly, pass marker #2, the Allen Baptist Church square sign with a cross on it; then very close, see the smaller shaped cross advertising Denton Baptist Church, the #3 marker, turning there...and on to the cabins.

It was the cross, the atonement, that made the difference for me. So if you want joy, real joy, let Jesus come into your heart. Just "Kneel at the cross; leave every care; kneel at the cross; Jesus will meet you there...come while He waits for you.  Listen to His voice, leave with Him your cares and begin life anew...Jesus will meet you there."
                           I'm on my way to Heaven by way of the cross; there's no other way but this.
   Come go with me…..
Bess





BLOG # 21:  August 25, 2017
God washed our car.
We'd been to Lakeland, FL for a simple medical procedure and were driving back to the mountains, when we ran into rain. It was quite a downpour, but lasted just a few minutes.  When we ran out of it, and were back in the sunshine, it reminded me of how we in the midst of life's challenges, the dusty and dirty places, (we) need a washing, a personal "car" washing. God had washed our car with that downpour.
Living life day in and day out, year after year, through the toils of each day, the rough and tumble of life's challenges, (living life) gets us dusty/dirty. It's not just our cars that need washing from time to time, we do also. Nothing like being washed with God's Spirit.  It feels so-o good.
The clean car when we take it off the dealer's lot, doesn't stay clean, but needs frequent washings. You may have been driving in a dust storm on the high plains of Texas. Or, maybe you got stuck in the mud on a dirt road.
We all got washed in the blood when we found the Lord.  We got cleansed by God's Holy Spirit when we surrendered our lives to His will and His way. And God is continuing His cleansing as we grow in Him. There's no one perfect except the Lord Jesus Christ. We need (and we can get) spiritual washings throughout our Christian journey.

When life's struggles have disillusioned us, when life events have hurt us deeply, when challenges are too big for us to handle and we have temporarily forgotten God's ability and His great care for us, it's time to go to Him in prayer for a refreshing, a washing. He's as close as the mention of His name.
So wash me, Lord. Restore unto me the joy of my salvation. Wash me and I shall be whiter than snow for the issues of today.  And, who, reading this blog, needs a washing today? Jesus is ready to forgive, to restore, to cleanse, to lighten your load, infuse strength for the day, and turn things around for you.    NOTHING IS IMPOSSIBLE WHEN YOU PUT YOUR TRUST IN GOD .
 
I stand before you, Lord, for a washing. Keep me clean in this dirty world.
  

Bess
BLOG # 20:  August 18, 2017
Charles has, for a long time, called me a "city slicker."  Can a "city slicker" ever become a "country girl"?  What do you think?
Since moving to the mountains, I'm wondering, "What does it take to become a country girl?"
Does moving to small town USA, alias, Cosby, TN, the backdoor entrance to the Great Smoky Mountains, the moonshine capital of the world, qualify me as a country girl?
How about shopping at the Cataloochee grocery store (established in 1927)? 
                                                              Cataloochee Grocery Store

Or shopping at Newport Dry Goods store?

                                                             Newport Dry Goods Store

Or reading the Newport Plain Talk newspaper, established in 1900! 
                                                        Newport Plain Talk Newspaper

Well, I do believe one must have a "moving day"; moving from the past to the present; from the old to the new.  So here's what I want to tell you.  I'm choosing, moving, and making my way to a "heavenly country," whose builder and maker is God. Hebrews 11:16.
Hebrews 11:16New King James Version (NKJV)
16 But now they desire a better, that is, a heavenly  country.  Therefore God is not ashamed to be called their God, for He has prepared a city for them.
The gospel song writer put it this way:



Oh yes I'm moving, moving, moving, moving
Moving up to gloryland
Oh yes I'm moving, moving, moving, moving
Holding to His nail-scarred hands
Don't know when I'm leaving but I'm ready to go
When I get to heaven I'll be welcome I know
Oh yes I'm moving, moving, moving, moving
Moving up to gloryland




Count me country; "Heavenly country," that is.
Bess

HERE IS A SLIDE PRESENTATION WITH ALL THE PICTURES I TOOK ON THIS TRIP:




BLOG # 19:  August 11, 2017

Here are a baker's dozen faith and confidence builders. And here is the bottom line... God will take care of you . Read in unison with me the second line of every one. I'll read the first line.
   




1.  Troubles come and troubles go,
            Blessed be the name of the Lord.
     2.  Sickness here and sickness there,
           Blessed be the name of the Lord.
     3.  The rain falls on the just and the unjust,
           Blessed be the name of the Lord.
     4.  Night falls and day dawns,
           Blessed be the name of the Lord.
     5.  Loss happens and gains come,
           Blessed be the name of the Lord.
     6.  Sadness tonight; joy in the morning,
           Blessed be the name of the Lord.
     7.  Defeat today; hope tomorrow,
           Blessed be the name of the Lord.
     8.  Death now, life tomorrow,
           Blessed be the name of the Lord.
     9.  Financial disaster now; riches tomorrow,
           Blessed be the name of the Lord.
    10.  Prison today, freedom tomorrow,
           Blessed be the name of the Lord.
     11. Guilty today, forgiven tomorrow,
            Blessed be the name of the Lord.
     12. Sick today, healing tomorrow.
            Blessed be the name of the Lord.
     13. Heartbreak now; hope & comfort ahead,
            Blessed be the name of the Lord.
              Keep the faith, God will take care of you .  
Bess

BLOG # 18:  August 4, 2017
Saturday, August 5, we will be at my  "Pearson Family Reunion,"  remembering with thanksgiving, the efforts of Mama Pearson, my paternal grandmother,
in soul winning, in reaching out to her country community, resulting in the organizing of a Nazarene Church, located a few miles out from my small hometown, Houston, MS. We have had these reunions for many years.  It seems as if family reunions have a life span. Who knows if there will be anymore; and if so, how often and how long? Pray for our safety in travel to and from the reunion.
On our return trip we will go by Neal and Frances Putman's home in
Glade, TN, for a visit. It will be good to see them. Neal is a great booster of Lake Gibson Church and the Saturday and Sunday night concert series in Lakeland, FL.
I want to express sympathy to the Lake Gibson Families who have recently lost loved ones. we are praying for you all during this difficult time and the awful adjustment in the days ahead. Also, We are praying for those who are sick and even in the hospital.  Furthermore, we continue to pray for the great Lake Gibson Church in their search for a new pastor.  The church is great, first of all, because of Jesus Christ, its Head; and 2nd, because of its great devoted, active, on fire, Christian laymen.  Love God's family so much.

Tune in to my next blog,
Bess




BLOG # 17   July 27, 2017
Are you fighting a battle today? On whose armor do you have? Did you put it on today? Do you seem to be losing the battle, making no progress? Are you sad, depressed, feeling hopeless?  Are you willing to learn the best way to fight your battles?  Well, take heart. God's word says, "The battle is not yours; the battle is the Lord's." This is a divine word.
Some earthly person (not sure who…), somewhere has said, (and, I concur.) that: "The eagle does not fight the snake on the ground. It picks it up into the sky and changes the battle ground; then, releases the snake into the
sky. The snake has no stamina, no power and no balance in the air. It is useless, weak, and vulnerable, unlike on the ground where it is powerful, wise, and deadly. Take your fight into the spiritual realm by praying; and, when you are in the spiritual realm, God takes over your battles. Don't fight the enemy in his comfort zone. Change the battle ground like the eagle; and, let God take charge through your prayer!" (unknown)
Put on the whole armor of God.  I'm praying for you.   
Bess




BLOG # 16   July 21, 2017
My last few blogs have been about this area of the country that we call our 2nd home. I've talked about the churches, law enforcement, neighbors and friends (old and new).  Now we will conclude this series of blogs, talking about the scenery.  It is beautiful.
Have you ever seen anything as lovely as a tree???  There are all sorts of trees; evergreens, dogwood, all type of flowering trees, cedars, oak, pine; you name them. Charles and I love them; even though he cuts some down and we pay some others to top many of the trees around our cabins so we can view the mountains.  Charles says he can hear them growing.  And the trees draw a variety of beautiful birds. What can we say about God's playground?  It is spectacular!!!
Let's talk a minute about God's stairs to Heaven; climbing those sparkling mountain stairs. Climbing, viewing, or driving up those hills of God, one encounters the awesomeness of God's creation. One may discover a waterfall or an endless, panoramic view of a range of mountains.  These mountains declare the glory of God.
The beautiful green valleys reveal to us God's majestic creatures. In them,
we discover herds of elks, deer, bear, peacocks, and other animals.  Oh, how excited we get when we see some of these. It is a pastime for Smoky Mountain visitors. God has made everything beautiful.
Our cabins are surrounded with trees. From our cabins, we can see God's mountains. And close by, we can look in the
valleys for elk, bears, and deer...even deer and peacocks in our own yard.
And what about rivers and lakes? Our cabins are about 5 to 10 minutes from the Pigeon River, a place to fish, do water activities like whitewater rafting, etc. We are about 20 miles from big Douglas lake where people boat and fish. The French Broad River is also in our general area.
All this gorgeous scenery is the product of God's great and majestic creation.It was and is good!  Thank you, Lord, for this great gift to us.  I'm enjoying God's playground.
Bess


BLOG # 15   July 14, 2015
I'm blessed, so blessed.  How are you feeling today???  Hopefully, blessed beyond measure!  Family and Friends, old and new, are a great part of our blessings.  Thank you for being our friend.  When you move to a new place, you need to find new friends. And, yes we have.

Recently, we've had visits from family and some longtime friends. Micki,Bob,& Chase, our family and Jay & Pat, our longtime friends, got to visit with us in these beautiful TN mountains. What a joy and blessing.

We've been meeting a new neighbor/couple from Kansas City...so nice. We've been enjoying our other neighbors, some from Texas, some from Michigan, some local. Most of our neighbors are Christian; maybe all. What a delight; what a joy; what a blessing.

And how about those retired college friends and retired preacher friends and other retired Florida friends who live here or have cabins here??? Now do you call that blessed? I do. What great fellowship!  What great fun!

This Smoky Mountain area gets thousands of visitors every year. I'm sure
on any given day, someone would be in the area that we know or who know us. There is so much to do and see here. Our 2nd home is an exciting place to live. So thankful for our primary FL home and this 2nd cabin home.  We love both places and both peoples.  Until next time, be blessed.
Bess



BLOG # 14   July 7, 2017
Our ministry continues as we serve God in retirement.  God uses us in prayer, in conversation, in preaching/speaking, in cooking, in singing, in writing, in helping,and in many other ways.  We thank God for giving us opportunities to serve Him in our comfort zones, as well as, opportunities in new and different ways.
Upon our presence here in Cocke county, we've been delighted to see on the back of law enforcement officers' cars, this saying, "In God we
trust". And it's in bold "stand out" letters.We understand from people in the community that Cocke county's sheriff is a christian and when he writes articles for the
THE NEWPORT PLAIN TALK newspaper, he often gives his testimony at the end of it. Interesting fact,  the Newport Plain Talk newspaper has been in existence since 1900.

Serving Christ is more than newspaper articles, lip service, sayings on cars, church buildings, even going to church. It is being a true follower of Jesus Christ. It is practicing what you preach. It is living for Christ and serving where the rubber meets the road. It's a heart after the heart of God. I want to be that type of Christian...that the world may know Jesus and His love.

But let it be known that I am so thankful for (1) all the God honoring churches in East Tennessee (2) all the Christian law enforcement officers who drive those "In God we trust" vehicles and (3) all the Christian neighbors and friends in this community, town, and area. East Tennessee is our 2nd home. We love this area and these people. (Lest you forget, our primary home is the paradise called Florida. We love that area and those people.) This old time religion makes me love everybody.
Enjoying friendship with Jesus in this journey,
Bess


BLOG # 13   JUNE 30, 2017
Happy 4th everyone. And a happy birthday (the 3rd) to my wonderful son.  Love him so much. And to my niece, Angie, Happy birthday on the 4th; and to my brother, Fred, happy 15th.  

Well, God is good; life is good.  I thought I'd begin introducing you to our new community/area.  I'll give you a bird's eye view during the month of July.  So stay tuned!!!
Our community is COSBY; the nearest town is NEWPORT; and our county is COCKE.  It appears to be a church going area.  There are churches EVERYWHERE.  The pre-dominate denomination is Baptist.  Next, I'm guessing, would be Church of God (Cleveland) since Lee University is in the East Tennessee area. Then there are lots of other churches, like Presbyterian, Lutheran, Episcopal, Catholic, Nazarene, Methodist, and independent churches.  Most churches are small in size.  It appears as if many churches have a split over problems, and then a another church is started.  Anyway...we have churches galore!

We have visited First Baptist churches in Pigeon Forge, Gatlinburg, Newport, Sevierville, Dandridge, and Morristown.  Recently, we saw Clayton of TRIUMPHANT fame at Sevierville Ist Baptist. We've been to other Baptist churches also; been to First Church of God, First Methodist of Newport and Liberty Church of Cosby. We do plan to visit one church that meets in the theater in NEWPORT. One of our neighbors goes to this church.  We are glad to be in a religious minded community.  We are blessed.

NEWPORT 1ST METHODIST
NEWPORT 1ST BAPTIST
NEWPORT LINCOLN AVE BAPTIST
 Let us go into the House of the Lord.                                            
I love His House and His Family.
Bess




BLOG # 12   JUNE 23, 2017
There's something special about these mountains. We've been here for about 4 weeks...done a lot of work, seeking to improve our cabins as we can, and, of course, we've sat on the porch, looking at the mountains, enjoying this area of the country. We miss our pastoral ministry life; miss our loving church family, but God has a new plan for us now. And we will follow that plan. Where He leads, we will follow. We are making new friends, adding to that list of "old" friends. Here's an encouraging word from the Lord for us all today.
Isaiah 46:3-4 "Listen to me...you whom I have upheld since you were conceived, and have carried since your birth. Even to your old age and gray hairs, I am He. I am He who will sustain you. I have made you and I will carry you."

And another one,
John 14:1 "Do not let your heart be troubled. Trust in God. "

Maybe someone needed those scriptures today. Be blessed by our wonderful Lord. I've made up my mind that I'm gonna' have a great day!!! 

Bess


BLOG # 11   JUNE 16, 2017

I want to say a special "HAPPY FATHER'S DAY" to 5 wonderful men in my life, Gus Pearson, Charles Kirby, L.O. Kirby, Chuck Kirby, & Bob Luetkemeyer. How blessed I've been...and how blessed we all have been if our parents had Godly parents. My dad, Gus, and Charles' dad, L.O., each had a rich Christian heritage, having been taught the scriptures by Christian parents. Even if one had wandered away but for a season, their rich biblical heritage would have steered them in the raising of their children in the right way.

This week I thank God for my father, Gus, now deceased, who raised me right; I thank God for my husband, Charles, who raised our children right; I thank God for Mr. L. O. Kirby, my father-in-law, now deceased, who raised Charles right; I thank God for Chuck, who used the Christian principles instilled in him as a child to guide his 2 boys, our grandchildren in the right direction; and I thank God for Bob, our son-in-law, for being such a Godly father, raising their 2 boys, our grandsons to serve God. The Godly heritage continues...To God be the glory.

AM I BLESSED, OR WHAT??? Yes, I am.

Love to all these men!!!
Bess


BLOG # 10   JUNE 8, 2017
Do you still have your "ears" on??? What sweet things is He saying to you
today?  Not only does He speak with gentleness & kindness, encouraging and strengthening us for each new day; but, God teaches us, admonishes us, even chastises us.  Whatever He is saying to you today; the question is, are you listening?  Yes, Lord, speak for your servant is listening.  Has your sin been uncovered? Are you being tempted to do something that is not Christ-like nor Christ-centered?  Have you been neglectful in visiting the sick; or, doing what God wants you to do, whatever it is? How is your prayer life?  Are your tithes paid in full?

What's He saying to each one of us this very day (Me included)? Let's listen.  Let's obey.  Our God is an awesome God.  You don't want to live a
day without Him.  Clean me up Lord.  Live your life through me, Jesus. Teach me Your ways.  What do You want to say to me today?

I'm listening.
Bess





BLOG #9   JUNE 2, 2017


I saw this on a church sign recently and it spoke to me. That's what I'm asking myself. All through Isaiah, you will find the words, "Listen to me..." Thumb through Isaiah and see. Good advice from God's Word.
As I look around today, I see a world full of trouble. The Bible declares in Job 14:1, "Man who is born of woman is of few days and full of trouble." Psalm 88:2-3 says "Let my prayer come before you; incline your ear to my cry. For my soul is full of troubles and my life draws near to the grave."
Trouble comes in many different forms; heartache, sorrow, sickness, hurt, anger, fear, despair, discouragement, anger, and many other ways. Trouble, also, is no respect of persons. What are we to do? Is there help anywhere?


The answer is 'Yes'. God has the answer for us in His Word. Words like, Isaiah 41:10 (NLT) "Don't be afraid for I am with you. Don't be discouraged for I am your God. I will strengthen you and help you. I will hold you up with my victorious right hand." And how about Isaiah 43:1-4? "Fear not, for I have redeemed you; I have summoned you by name; you are mine. When you pass through the rivers, they will not sweep over you. When you walk through the fire, you will not be burned..., for I am the Lord, your God, the Holy One...your Savior...you are precious and honored in my sight...I LOVE YOU."

You can't get better than that!!! Count me "Listening" .
I'll be somewhere "listening",
Bess
BLOG #8   May 26, 2017
Just call me"In Love". With Charles, certainly. But, I'm really speaking of Jesus. You might ask, "Why?. Well, 'if it keeps getting better and better, Oh Lord; I don't know what I'm gonna' do'. Retirement is not for the weak. And I don't have blinders on. BUT GOD...! Do you know that God makes all the difference. If your faith is rooted and grounded in Jesus, His death & resurrection; then, you know that new days, blessed days are coming. I already feel stronger based on my belief system. Nothing is impossible when you put your trust in God.

If God has ministered to you through this blog; send me a quick
email . May you have a wonderful, new week. 
Bess

BLOG #6   May 12, 2017


With a grateful heart, I write my blog today.  First, I thank God for His manifold blessings.   They are too many to count.  How great is our God. Next, I thank my dear life partner, my husband, Charles for standing by me through "thick and thin."  Next, my precious children, Chuck and Micki and their families for giving me such great joy.  And I'd NEVER leave out our many friends and prayer warriors.   


Thank you for your love, friendship,​ many kindnesses, and your prayers.   Thank you for praying for my healing.   Our God hears our prayers and answers them.  HE is miraculously touching me.  THANK YOU FOR PRAYING FOR THAT MIRACLE.  MY SHOULDER WILL BE LIKE NEW.  I've touched "His garment" in prayer and He is touching me and making me whole.

Thank you, one and all,

Bess



BLOG #5    May 5, 2017

​
As I write this blog, I'm sitting on our cabin deck, looking at God's nature...the majestic mountains, the tall, lush green trees, the beautiful flowering plants and, at the same time, rocking my cares away. You can't look at God's magnificent creation and concern yourself about anything. Oh, how sweet it is....

As we spend more time in the mountains, we hope to enjoy deer and lots of different kinds of birds in our small backyard. We, of course, will try to entice them to come, putting up salt and mineral blocks and then seed for beautiful, colorful birds.
"This is our Father's world; and, to my listening ears all nature sings, and round me rings the music of the spheres. This is my Father's world. I rest me in the thought of rocks and trees, of skies and seas- His hand, the wonders wrought."

WOW! What a beautiful world.

So thankful for the beauty of Florida, Tennessee, Mississippi, Arkansas, and the whole world. What a Creator God we love and serve. This is the day to praise Him. Be bold in your praise. God inhabits the praise of His people.

Love to all,

Bess Kirby


BLOG #4    April 29, 2017
Here's another favorite song of mine.  It always encourages me.  I'm singing this today...TRUST HIS HEART, written by Eddie Carswell and Babbie Mason.

1. All things work for our good, though sometimes we don't see how they could. Struggles that break our hearts in two sometimes blind us to the truth.  Our Father knows what's best for us. His ways are not our own.  So when your pathway grows dim and you just don't see Him. REMEMBER You're never alone.

(Chorus) God is too wise to be mistaken; God is too good to be unkind; so, when you don't understand, when you don't see His plan; When you can't trace His hand, trust His heart.

2. He sees the Master Plan and He holds our future in His hand. So, don't live as those who have no hope; all our hope is found in Him.  We see the present clearly; but, He sees the first and the Last; and, like a tapestry, He's weaving you and me to someday be just like Him. 

WOW! When we don't understand; when we don't see His plan; when we can't trace His Hand; we can TRUST HIS HEART.  Oh, how much He loves us.  Choose your song today and sing it to Jesus.  May the joy of the Lord be your strength.

Bess Kirby
BLOG# 3:    April 22, 2017 ​
One of my favorite songs is an oldie Goldie, titled "GOD REACHES DOWN" by Frances Erickson & Floyd Hawkins.  It has such beautiful harmony...written for a duet.  Here are the lyrics,; they may encourage you today. 

1. Just when the burdens of life are most heavy, Just when my cup seems too bitter to bear, God reaches down with His hand of compassion, lifting the load and soothing my care.

(Chorus) God reaches down; God reaches down, just when it seems I no longer can stand. Giving me strength and renewing my courage. God reaches down His almighty hand.

2. Just when it seems beyond human endurance, when great afflictions have saddened my way.  God reaches down with His love everlasting, whispering, "Lo, I'm with you always."

3. Sensing this truth that God knows all the reasons.  He knows each test that will bring heaven's gain, Confidence leans on His arms everlasting.  Morning will break; then all will be plain.   

Oh yes, My God reaches down to help me, to encourage me, to strengthen me.  He'll do it for you, too.     Continue singing your praise to the Lord.  Do it daily. 

Bess Kirby


BLOG # 2:   April 15, 2017
After Easter, somebody needs to testify.  So here I go.  I love music; love to play the piano and sing.  So I want to sing praise to the Lord every day for what He's done for me.  I want the world to know that I do believe in a hill called Mt. Calvary.  I do believe that the Man on the middle cross was God incarnate, Jesus the Son of God, my Redeemer; that He suffered such cruelty, shame and awful pain to pay my sin debt.  I should have been crucified; but Jesus, God's Son took my place. So, why should I feel discouraged, why should the shadows come?  I will arise and SING PRAISE TO THE ONE AND ONLY TRUE GOD.  Sing along with me today.  

Bess Kirby
Blog # 1:  April 8, 2017
As I think of Passion Week, I'm reminded of the two bombshells Jesus laid on the disciples before Gethsemane.  The first one was that He would be leaving them; He would no longer be with them. Oh my!  What would they do?  Of course, He would send them another comforter.  The second was that one among them would betray Him.  Oh my!  There was division in the camp.  Who was it?  Palm Sunday week was a difficult time for the disciples.  They were confused; scared no doubt, questioning, not sure about their future.  But today, as I chat with you, I remember the title of a grand old hymn, "The Way of the Cross Leads Home".  All of us have crosses to bear.  Not to the extent of Jesus' cross.  Jesus would go through much; and, the disciples would have a tough time.  But at the end of it all,  Betrayal, Gethsemane, the trial, the scourging, the cross, His death and burial, there was the resurrection!!!  Wow!  That says it all.  The end was the beginning for His early disciples; it is for you and me, as well.  He brought us salvation; forgiveness of our sins & peace with God.  And one day, we will be at home with God.  Oh what love that He should die for me (and you). 

Let's THANK HIM for the great price He paid when He took our place and cancelled our sin debt.  I'll be worshipping with you this Passion week and Easter.  
Bess Kirby